Track your mood with Exist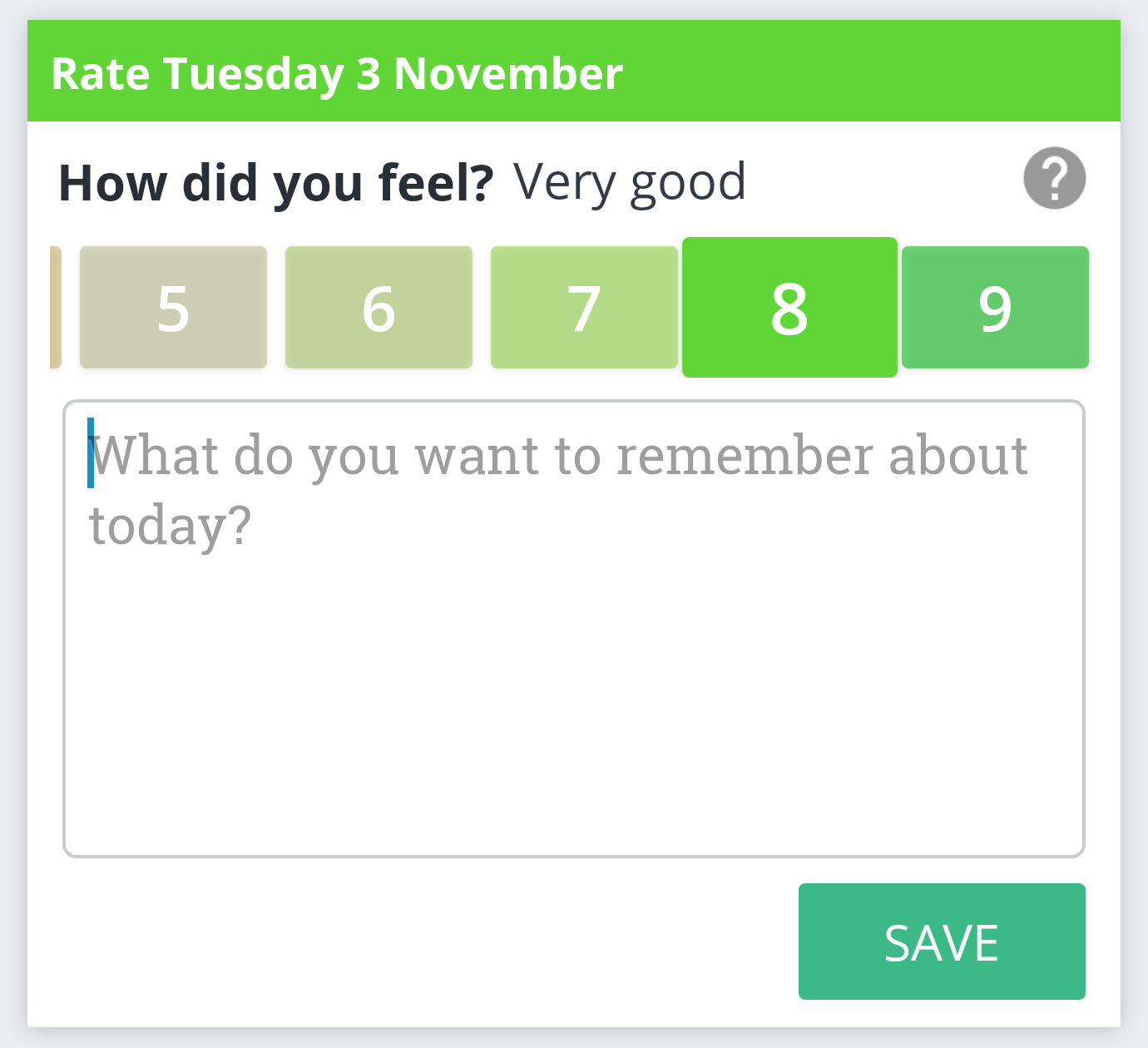 Rate your mood daily in two taps
Every night we'll send you a notification through our iOS or Android app to rate your day. Or, if you prefer, we'll send you an email you can reply to. Just choose a rating from 1–9 and save! It's optional, but we highly recommend you also write a short note about what made your day good or bad. It'll add context about your day for when you look back.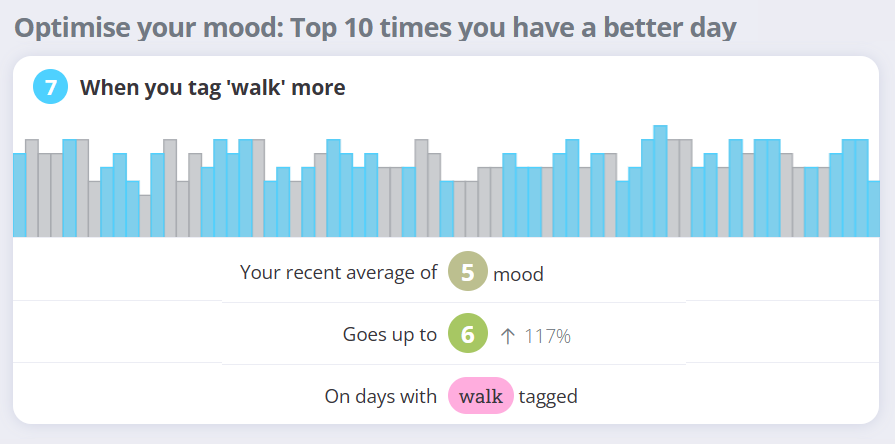 Find out what makes you happier
Exist combines your mood ratings with all the other data you track to help you figure out what makes you happier. Perhaps it's listening to a particular artist that perks up your mood, or spending more time being active. Maybe sleeping less leads you to have a worse day. Exist will find the correlations you can't find by yourself.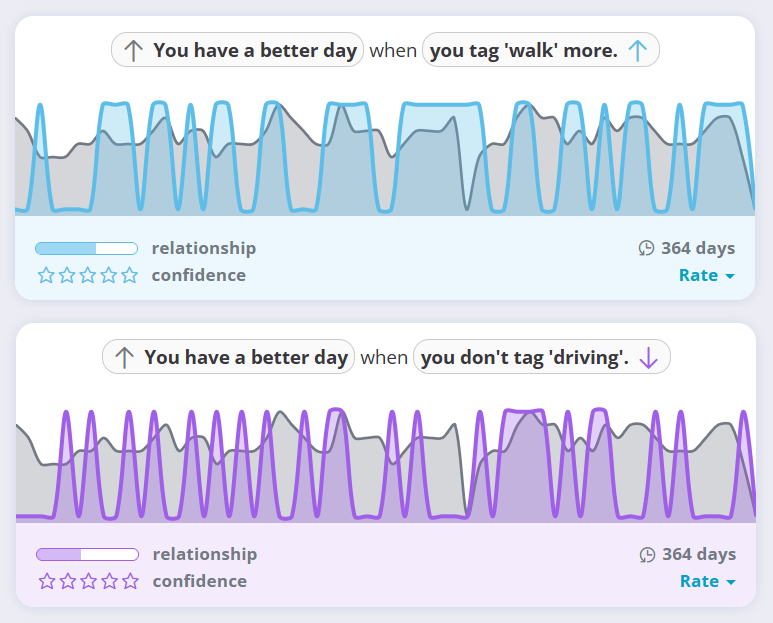 Track subjective measures with custom tags
Our manual tracking feature lets you create tags and custom numbers for anything you want to track, like piano floss french meditation reading guitar. When combined with mood, you can get a more in-depth picture of your emotional well-being by tracking emotions, energy levels, and mental health symptoms. Whether you're dealing with a chronic condition or simply want to have more happy days, Exist can help you find the trends and correlations to make that happen.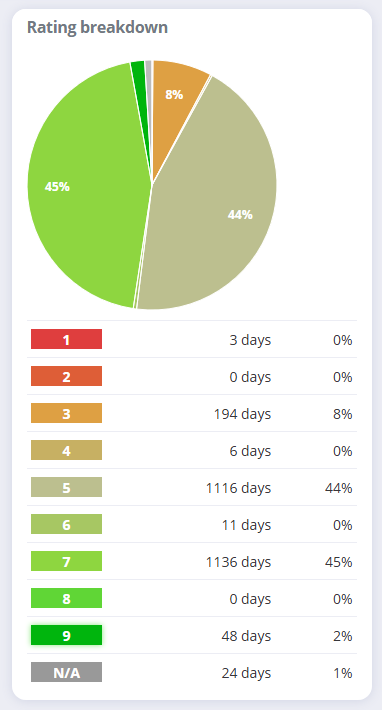 Keep a record of your life
Exist is great for looking back at your data over the long-term. We provide statistics and breakdowns, as well as ways to browse your historical data by week and month.
One nice little extra is that each day we show you what your mood rating and note was on the same day one year ago. It's a fun way to remind yourself what happened in the past, and how far you've come.
Sign up now
or
$62.90
/ year (25% off)
Unlimited connections, data points, and insights.
Use Exist on web, Android, and iOS.
Start your free 30-day trial, then pay $6.99 per month.