27 Feb 2014
By Belle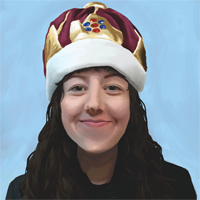 Opening Exist to 1,000 backers
We announced an exciting plan to our waiting list this week but we just can't keep it to ourselves any longer.
We've been wanting to open up Exist to more users but without the resources to build it we've been slow to get to that point. Rather than keeping everyone waiting even longer, we've decided to ask our supporters to help.
What we're doing works a bit like a Kickstarter. We're asking supporters to back us for AU$60. As well as supporting our future development, backers will get a year of access to Exist (before anyone else can get in) and a lifetime subscription discount. Plus, all of our backers will have the chance to influence our progress with Exist by offering feedback and suggestions as we continue building it.
We have grand plans for the future of Exist that include all sorts of awesome stuff like mobile apps, APIs and real-time suggestions based on your data. That's a long way off, though.
For now we're working hard on improving the insights Exist provides and building those into the product and a weekly email summary. We've already started developing these, but support from our backers will give us the time to make them more useful, faster.
We're limiting places to 1,000 users for this campaign, to help us manage scaling the product (after all, we're looking after a lot of your data) and making sure we're creating something our users love and can't live without.
To thank everyone who signed up to our waiting list early, we're offering them a chance to be a backer first. When they've all had a chance to join the campaign, we'll open up to everyone (as long as we have some spots left over). If you really want to nab a spot, you can still join our waiting list — this is the best way to make sure you'll get in.
Why charge for 1,000 places?
The maths on 1,000 × 60 means two co-founders working full-time for six months. This is just enough time for us to get stuck in without worrying about the future. It's also a handy, low number that means we don't have to worry about scaling a whole lot of data analysis just yet.
We've thought long and hard about this approach and decided that this is a better option than making a free product and struggling to support ourselves and Exist. Sure, lots of things are free these days. But they come with ads, or they sell your data, or they try to sell you stuff on the side. We don't want to do that, it's gross. By paying for the service, you can be reassured that we're going to work hard solely to provide it to you.
Let's do it
We're excited to be able to offer this opportunity to everyone who has believed in Exist so far, and to be able to use their support to build something excellent.
Check out Exist in our sneak peek, sign up for the waiting list, or chat with us about Exist on twitter.