11 Jan 2014
By Belle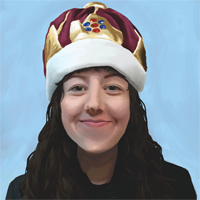 A sneak peek inside Exist
We're so excited to share Exist with all of you but there's a lot of work to be done yet. In the meantime, I thought it would be fun to give you a sneak peek at what it looks like and what it can do so far.
All your stats in one place
The dashboard is where you first land when you log in to Exist. There are three main parts to it: your stats for today, your stats for the past week, and a 30-day graph.
The first thing you see is today's stats, laid out on tiles, like this: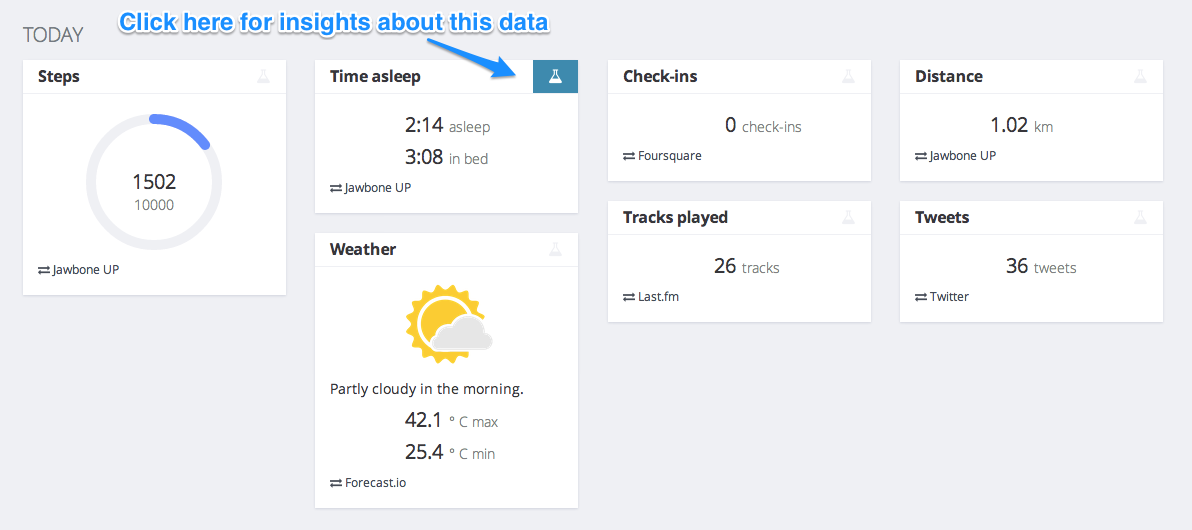 The data you have will depend on which services you connect. We plan on adding many, many more services but right now we support Jawbone UP, Fitbit, Moves, Last.fm, Weather (via Forecast.io), Foursquare, Twitter and Mood (via email).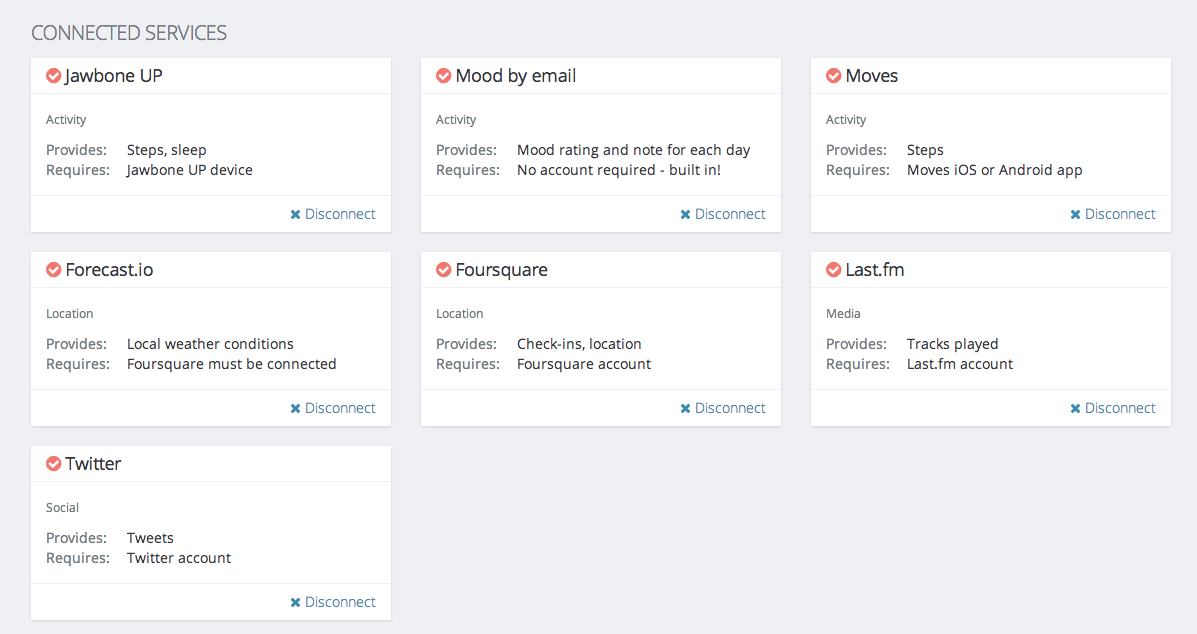 As you scroll down on the dashboard page, you'll see a graph of your past week's data. The graph included today's data as well, so you can compare how you're going against other days this week: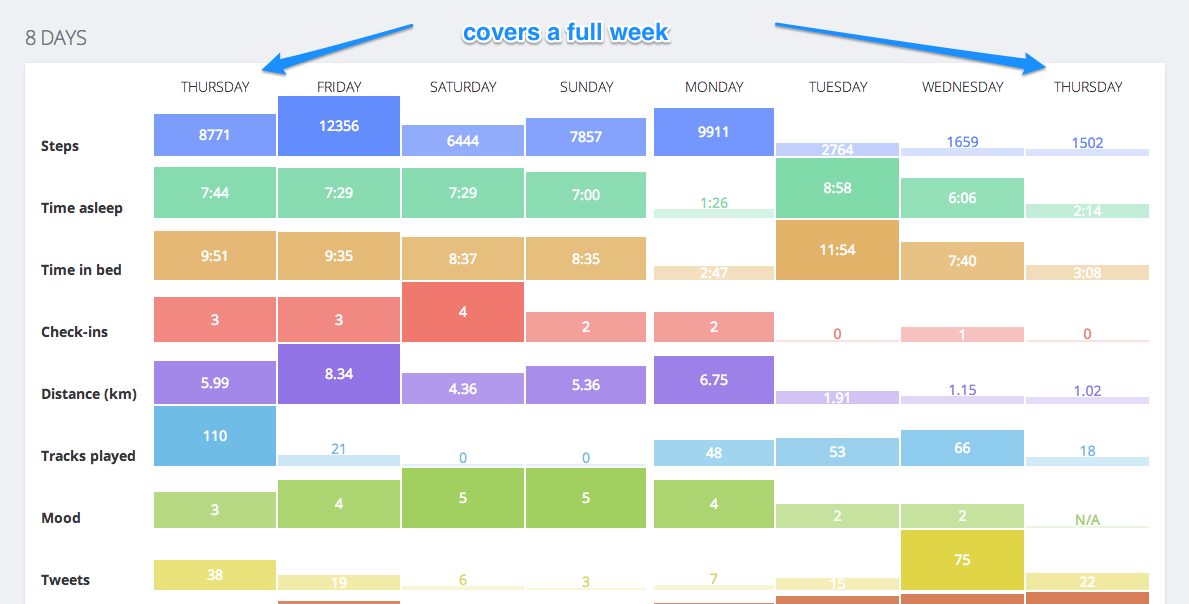 Finally, the dashboard includes a graph of your past month's data: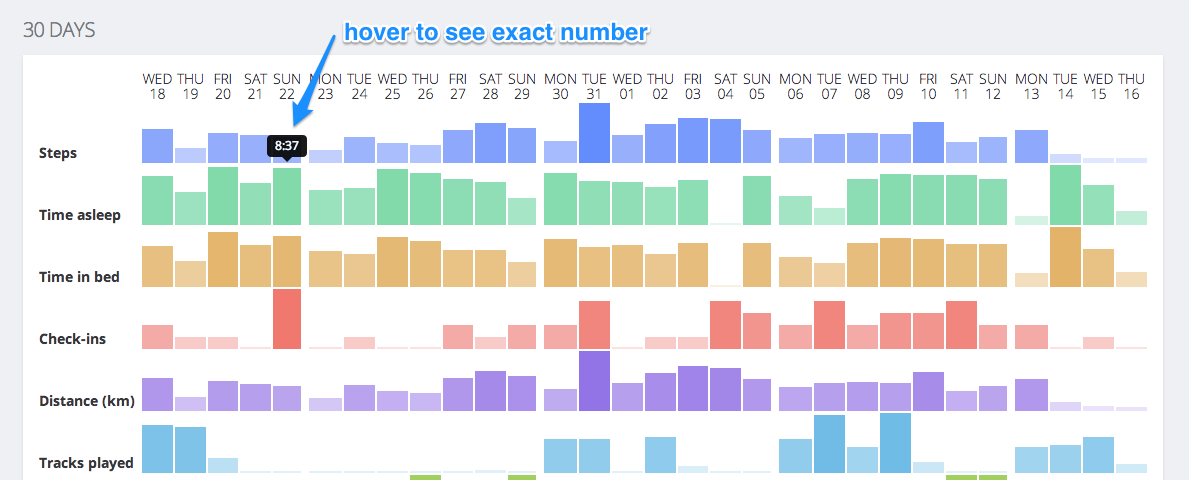 Insights and correlations
The most exciting thing we're doing with Exist is analysing your data to find trends and correlations that we can turn into actionable insights. Our current version includes a graph of your average stats for each day of the week: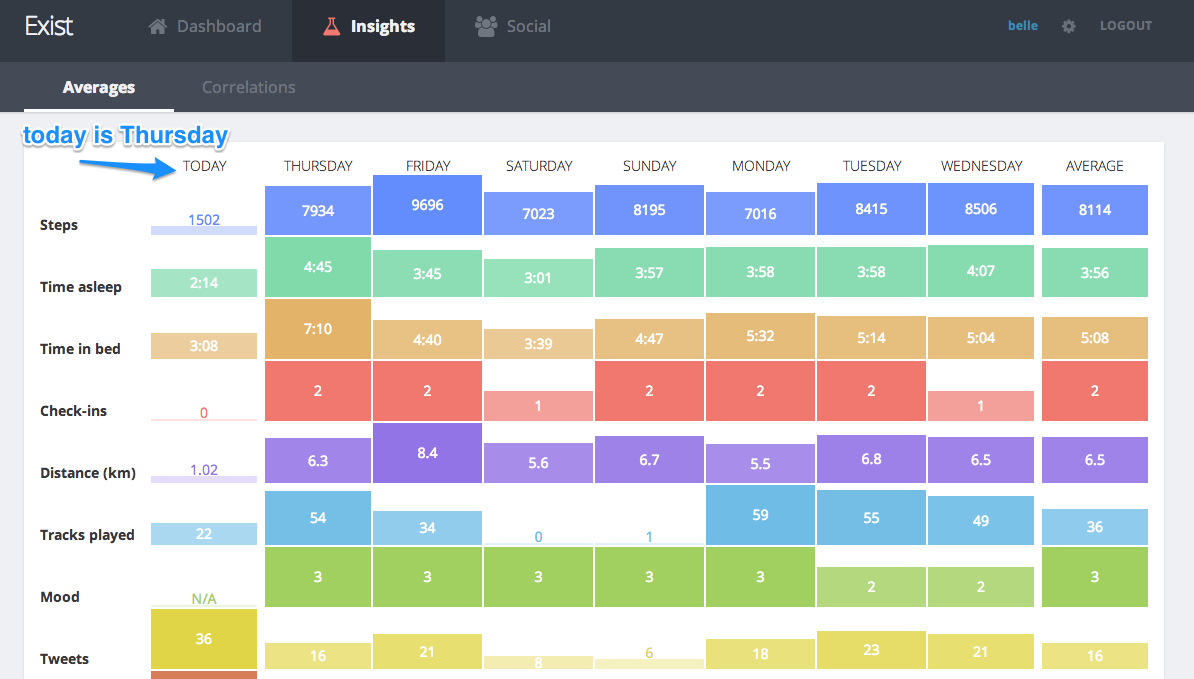 And graphs of each correlation we've found in your data: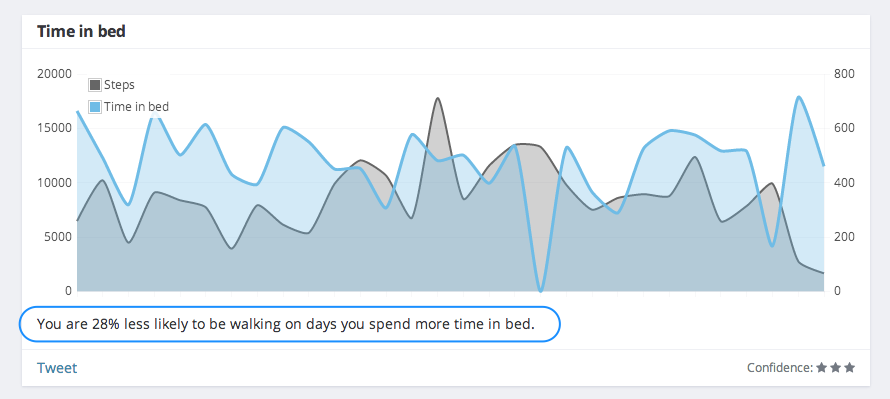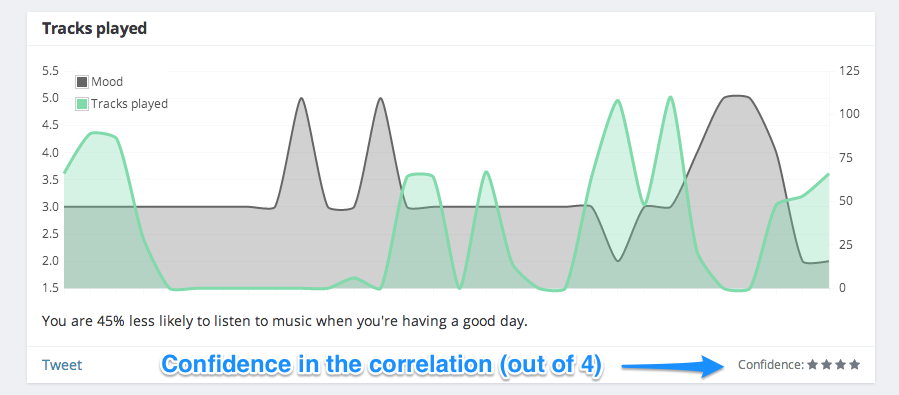 This is a really fun part of the product to look at right now, but eventually it'll become even more useful. This is where we start adding context to the data and turning it into actionable insights.
Profiles
Lastly, we've been adding some social elements to Exist lately, with many more changes to come. Everyone has their own profile, which they can share with others outside of Exist if they choose to make it public. You can see mine here.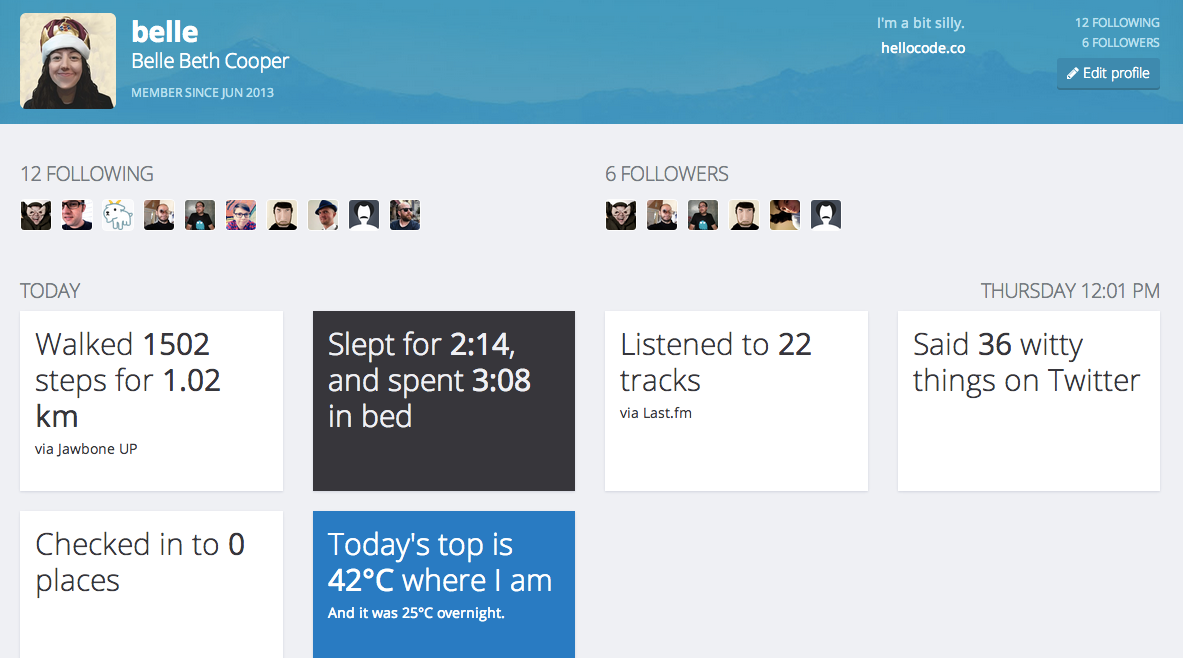 Profile pages show a small bio and photo, today's stats and your 30-day graph (not shown in the screenshot above—you need to scroll down further to see it).
You can also follow other people on Exist whose profiles are public, and their photos will show up on your profile, as you can see in the screenshot above.
Coming up
As I said, there's a lot more to do yet but we're really excited about how things are going so far. Coming up soon will be more social features including an activity feed of interesting milestones or changes in your own data and that of people you follow, liking and commenting so you can engage with other users.
We also have some exciting changes coming soon to the data insights part of Exist, with a manual tracking option, weight data and more fine-grained sleep stats.
If you have thoughts on how Exist looks so far, or what you'd really like to see us work on next, come say hi on Twitter and let us know.