15 Dec 2015
By Belle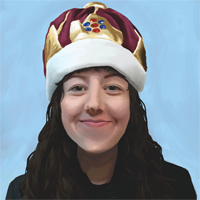 The best Apple Watch apps to track your life

I've had an Apple Watch for about two months now, and I love it. While I was sad to put my Pebble away in a drawer, the Apple Watch lets me do so much more than my Pebble did. For instance, I listen to podcasts a lot, but my Pebble only gave me control of my iPhone's music app, so I couldn't play, pause, or skip through podcasts using my watch. The Apple Watch, on the other hand, lets me control whatever app is currently playing music, even if it's a podcast app, or another music app like Deezer.
I'd already done some research into the best Pebble apps for tracking your life, but the Apple Watch is a whole new story. I spent some time testing different apps and figuring out which ones were most useful. Whether you want to track your activity, sleep, nutrition, habits, or something else, here are the apps I recommend trying on your Apple Watch.
Activity tracking with Apple Watch
The Apple Watch comes with its own built-in activity tracking app called, fittingly, Activity. This app takes data from the motion sensors in the watch and tracks it against three types of goals: energy burnt, time spent active, and "stand hours", which means how many hours of the day included at least 1 minute of standing time. Optionally, each Monday you can get a notification on your watch that summarises your activity over the past week and how close you came to hitting each of your goals. The watch will also ask you to adjust your goals at the start of each week, depending on how well you performed the prior week.
As a very basic setup, the Activity app works well. There's no effort to get it set up, and you can use a complication (kind of like a widget for a watch face) to keep your progress always visible on your watch face. The weekly summaries and suggested adjustments to your goals will show up without you doing a thing, and by default the watch will alert you during the day when you hit any of your goals, or when you have 5 minutes left in the hour to fit in a minute of standing.
There's not much to the setup beyond this, though. If you want something more robust, I'd recommend trying one of the apps below.
While Exist doesn't have an Apple Watch app, our iOS app can sync data to your Exist account that you track using your Apple Watch. We currently support the following data synced from Apple Health:
Steps, steps distance, flights climbed, cycling distance, active energy burned
Workouts, workout distance, workout time
Sleep time, time in bed, wake time, bedtime
Nutrition (protein, carbs, fat, etc.) and water
Heartrate (max., average, resting)
Weight, lean mass, body fat
Meditation time
Menstrual flow
Sexual activity
And we're adding support for more Apple Health data all the time.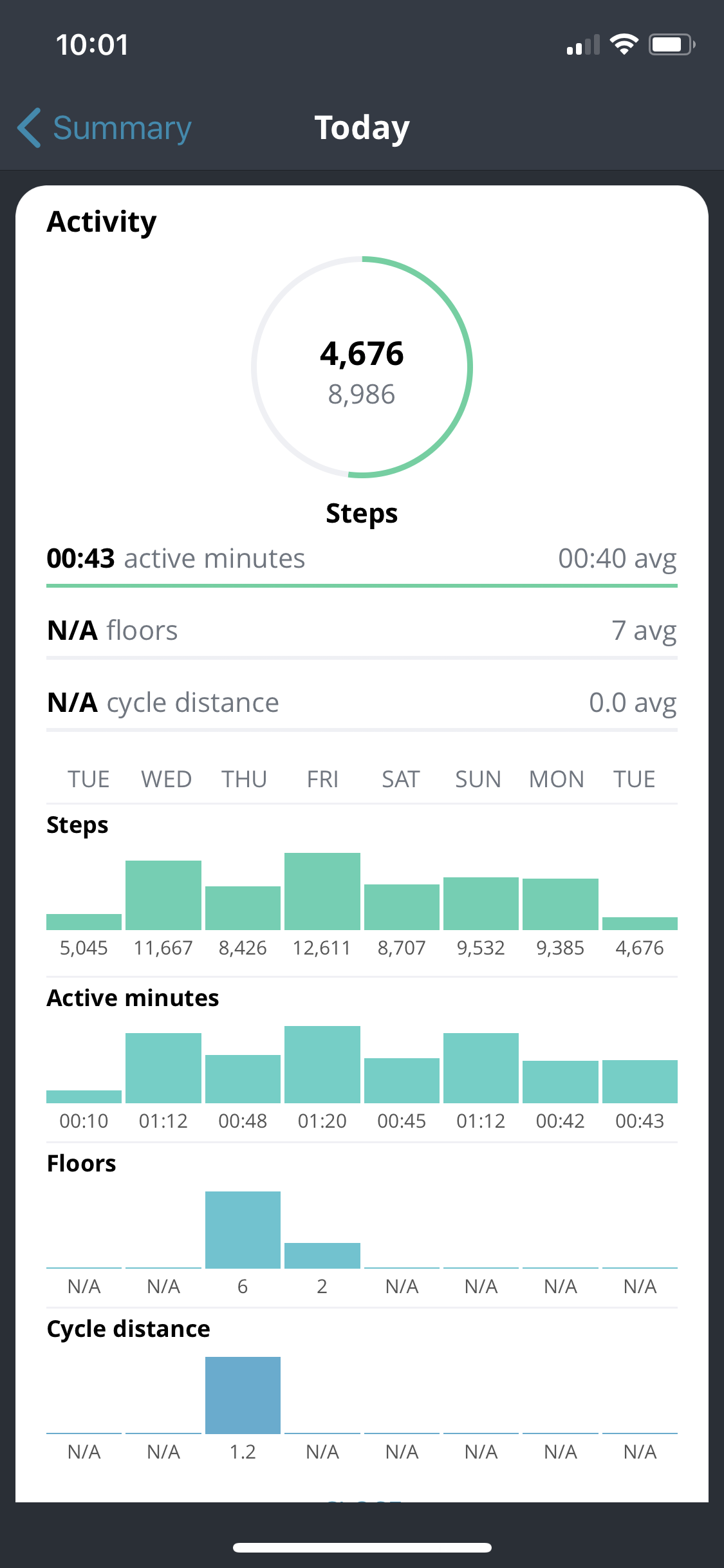 Sleep tracking with Apple Watch
Sleep tracking is in its infancy on the Apple Watch, in no small part due to the low battery life. Most Apple Watch wearers will be charging their device every day (I can just about get 1.5 days out of mine, but I seem to be an outlier), which doesn't make keeping it on all night very convenient. For this reason, there aren't many apps available that even try to track your sleep with the Apple Watch.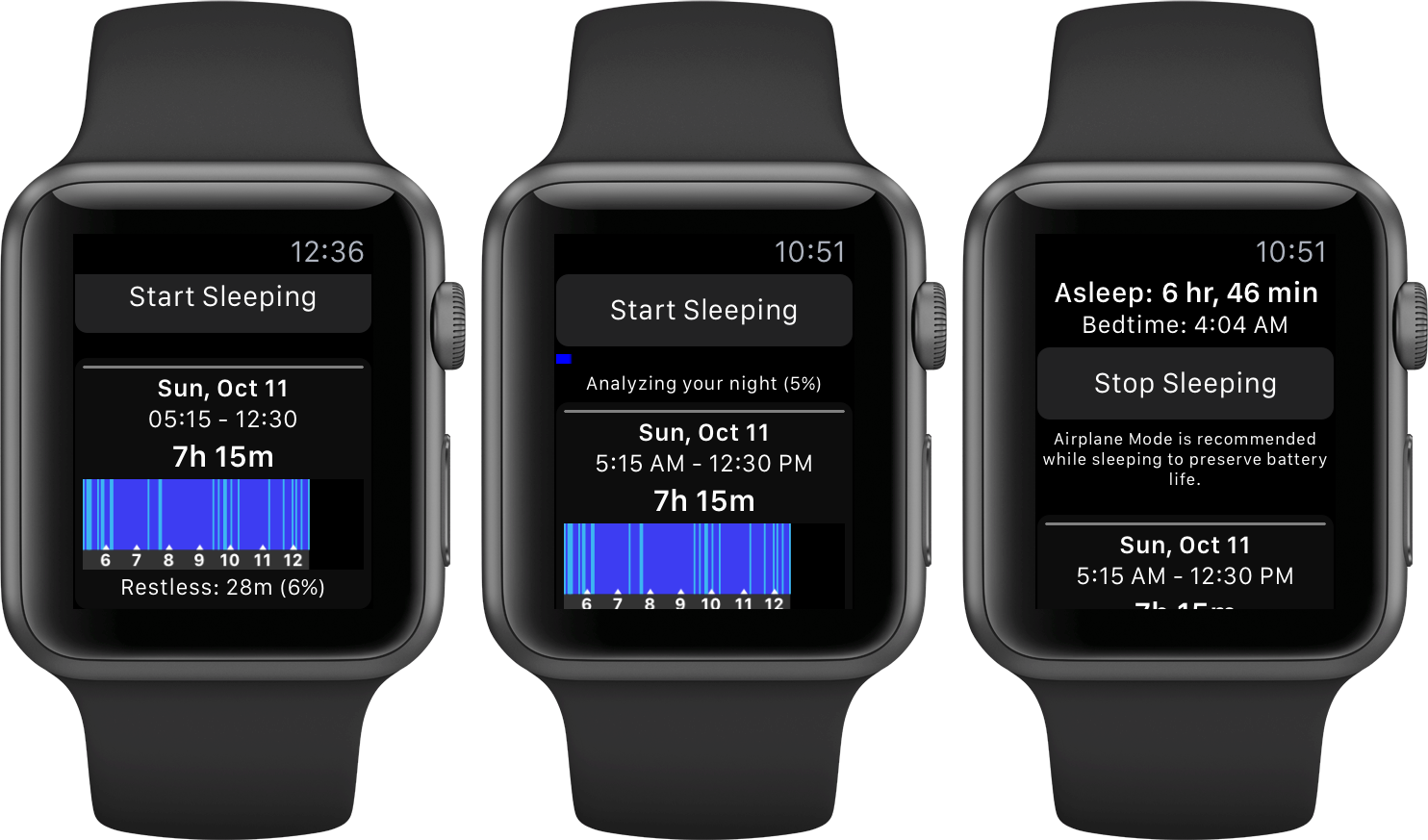 From the creator of Pedometer++ and Feed Wrangler, this is the only app I've been able to find so far that aims to track sleep on the Apple Watch. David Smith, the developer of Sleep++, wrote up a guide to charging your Apple Watch in order to wear it all night. He suggests charging it in the morning when you're showering and getting dressed, and again at night when you're getting ready for bed. While using Sleep++ to track your sleep, David suggests putting your watch into airplane mode to conserve battery.
In my experience, this works absolutely fine. I rarely charge twice a day, as David suggests, instead opting for a full charge either before bed or first thing in the morning. I always use airplane mode while sleeping, and I've found my watch can easily make it through the night without dying.
As far as the app itself goes, you manually turn it on when you go to sleep, and turn it off again in the morning. Unfortunately, Sleep++ counts the entire time you have it turned on as sleep time—as if you fall asleep immediately when you turn it on, and wake up exactly when you turn it off in the morning. Any restless time during the night is counted as "light sleep", even if you're actually up walking around. The app reports both time in bed and time asleep to Apple Health, but the numbers are exactly the same.
It's these kind of data issues that have stopped us from including sleep data coming via Apple Health in Exist, because the inconsistencies in how data is tracked and reported would detract from the Exist user experience too much.
Having said that, if you just want an idea of what time you went to bed or woke up each day, and how much you moved around during the night, Sleep++ is a very simple way to track this on your Apple Watch. The app is free with ads in the iPhone portion, and I've found these to be very unobtrusive.
Rumour has it better sleep tracking abilities will arrive in Apple Watch v2, which I'm looking forward to. I'm especially hoping for auto-sleep tracking, which is a luxury I've become accustomed to after wearing wrist-based trackers for years.
Nutrition tracking with Apple Watch
Tracking what you eat is a drag, so naturally it'd be nice to use the Apple Watch to speed the process up. Here are a couple of apps to make it easier to keep on top of your meal tracking.
Now owned by Under Armour and officially called "Calorie Counter & Diet Tracker by MyFitnessPal", MyFitnessPal is probably the most popular and well-known nutrition tracking app around. The app has a huge database of foods, and lets you create your own foods and meals that you can use over and over. Although food tracking is always a chore, MyFitnessPal makes it easier than pretty much any other app with this level of accuracy.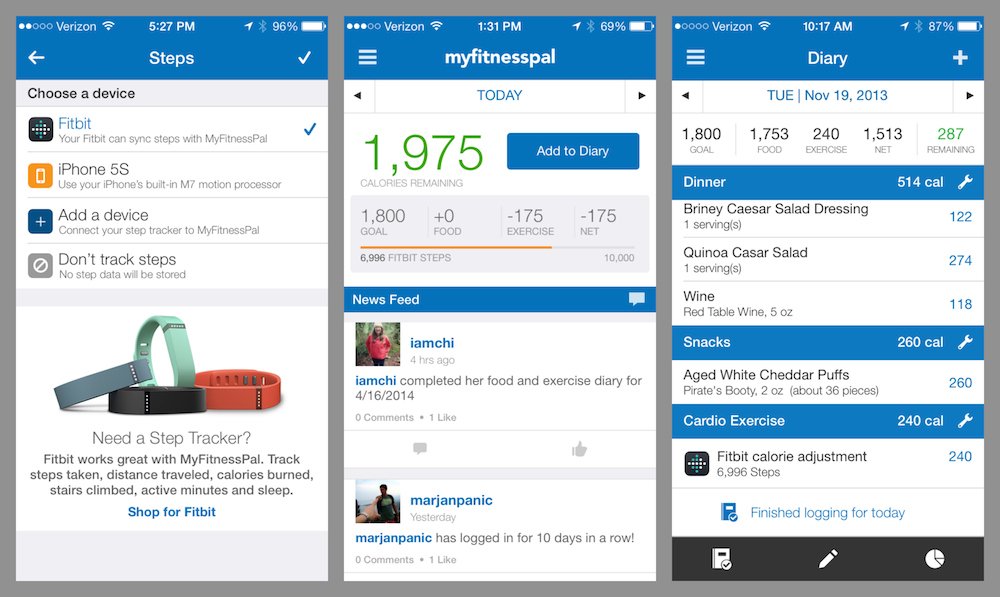 On the watch you can quickly see how many calories you've consumed and how many you have remaining for the day. You can also see how many steps you've done to add to your allowed calories, and a breakdown of the calorie types you've consumed so far.
For a much more informal, laid back approach to food tracking, Lark is a fun companion. Lark uses a chat interface to talk to you about your sleep, exercise, and eating habits.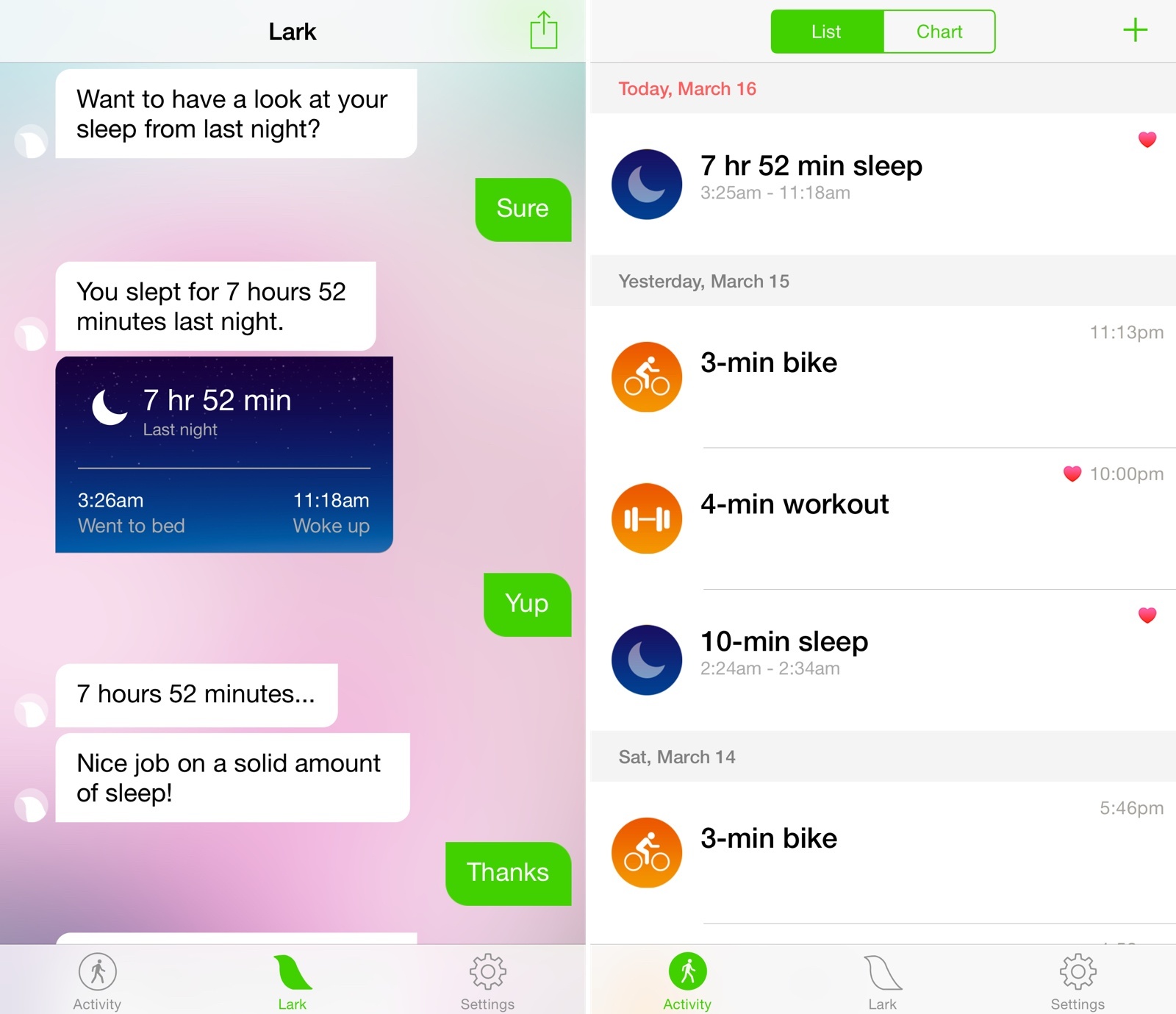 The app uses your phone to track your activity and sleep, and will check in with you periodically to tell you how you're doing and ask what you've been eating. If you like the personality of an interactive character, Lark is the app for you.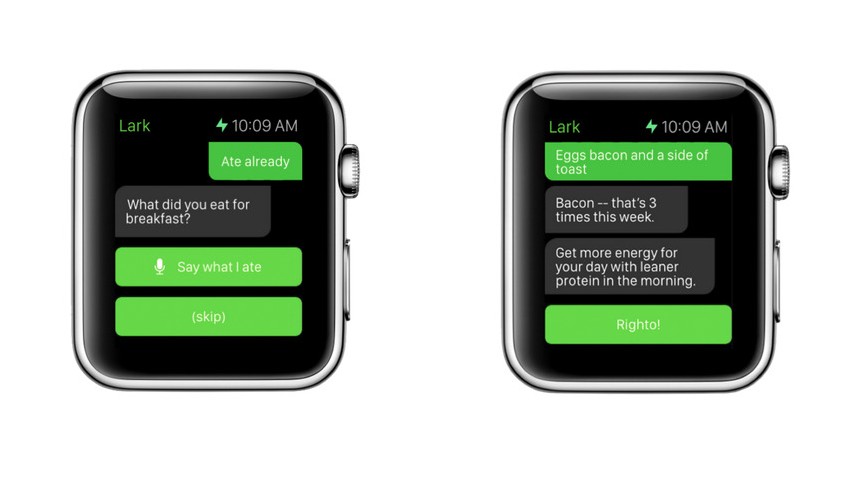 Lark's Apple Watch app brings the chat interface to your wrist, where you can tap on suggested responses or use dictation to tell Lark what you ate for each meal.
Habit tracking with Apple Watch
Habit tracking is one of the things I most looked forward to having on my Apple Watch. I've been tracking my habits for the past few years as I work on building more healthy habits and regular routines into my day. Checking off a habit on my wrist always appealed to me as a quick way to keep on top of what I wanted to do every day, and a convenient way to check what else was waiting to be done.
This is hands down my favourite habit tracker. Momentum's design is super simple—it's based on a spreadsheet where you colour in boxes in the grid when you complete a task. This simplicity is what makes it brilliant. Just a tap lets you check off a habit, and you can always see a whole week of your habits at a glance.
Momentum's iOS app includes a Today widget, so you can easily check off habits without unlocking your phone or opening the app itself. Inside the app you can find more features like adding notes, skipping habits (e.g. while you're on holidays or sick, so you don't lose your streak), and adding new habits.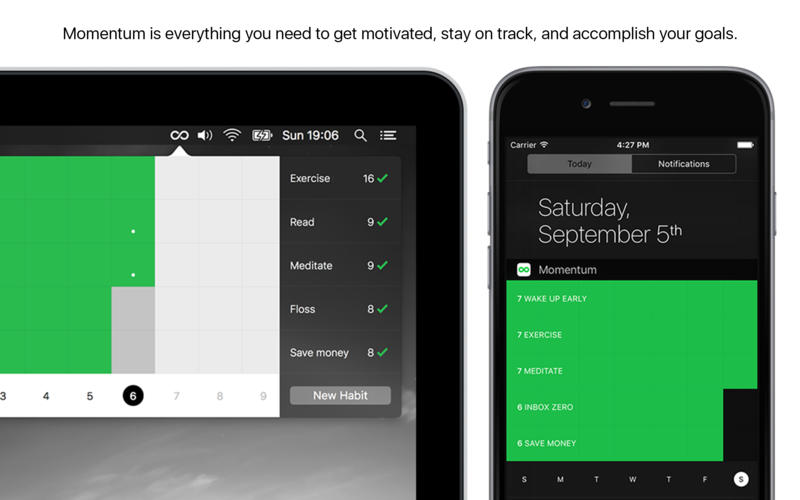 On the watch, Momentum is super simple again. The app shows a list of your habits, with the ones that aren't due today slightly greyed out, so you can easily tell which ones need to be completed. A single tap will check off a habit, and tapping again will uncheck it in case you made a mistake.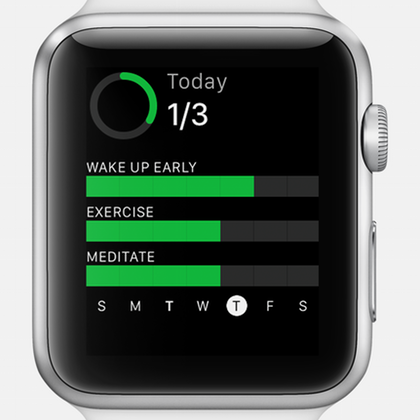 Momentum includes a number for each habit to show you how long your current streak is, which is great for motivating me to keep up with my habits. The streak is unobtrusive, though, so I don't feel too guilty when I drop my streak and start again.
Productive takes a more granular approach to habit tracking than Momentum's broad overview. In Productive you'll see each of the habits you have due for today—but only for today. You can choose what time of day you want to complete a habit—morning, afternoon, or evening—and your habits won't show up until that time. This can be handy for focusing on a morning routine, for instance, without being bothered by habits that don't need doing until the evening.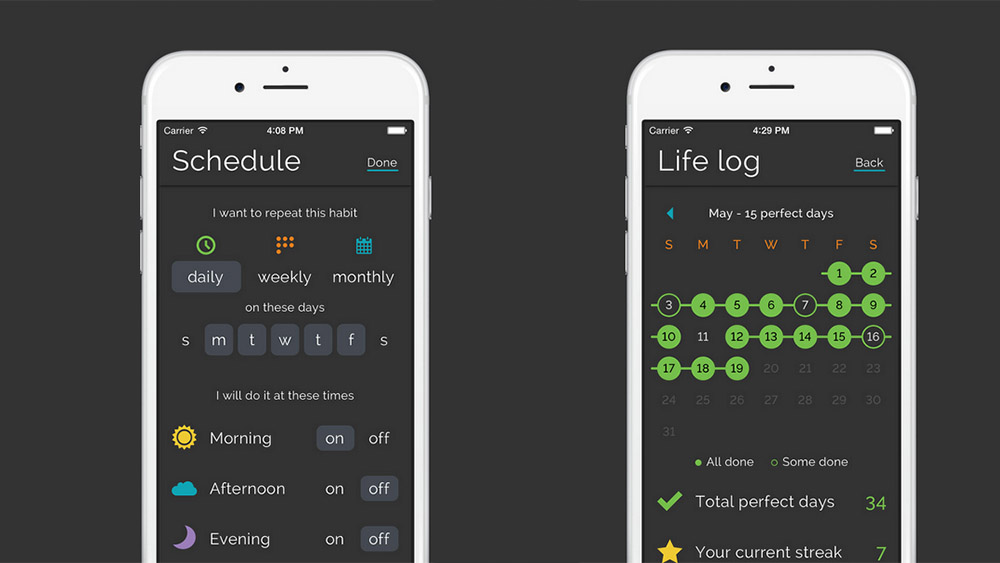 Productive's iOS app includes some interesting stats pages to tell you how you've been progressing with each habit. It also lets you go back and check off habits for previous days, but doesn't give you the week-at-a-time overview that Momentum does.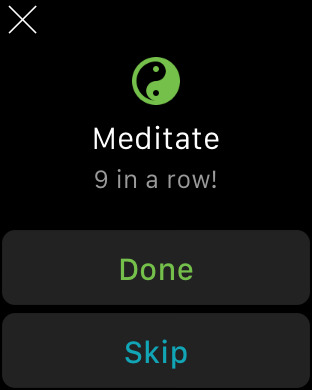 Productive doesn't offer a Today widget, but the Apple Watch app lets you check off or skip each of your habits for the day. Unlike Momentum, Productive's habits require an extra tap to view each habit before offering two buttons: one to complete your habit, and one to skip it for today. I prefer Momentum's approach because I tend to quickly check off a couple of habits at a time, especially after completing my morning routine. If you too easily check habits off by mistake, however, or if you need to skip your habits often, you might prefer the more careful approach of Productive.
Streaks is a fairly opinionated habit tracking app. It only lets you track a maximum of six habits at a time. This is probably a good thing, since more than six habits would be a lot to keep on top of.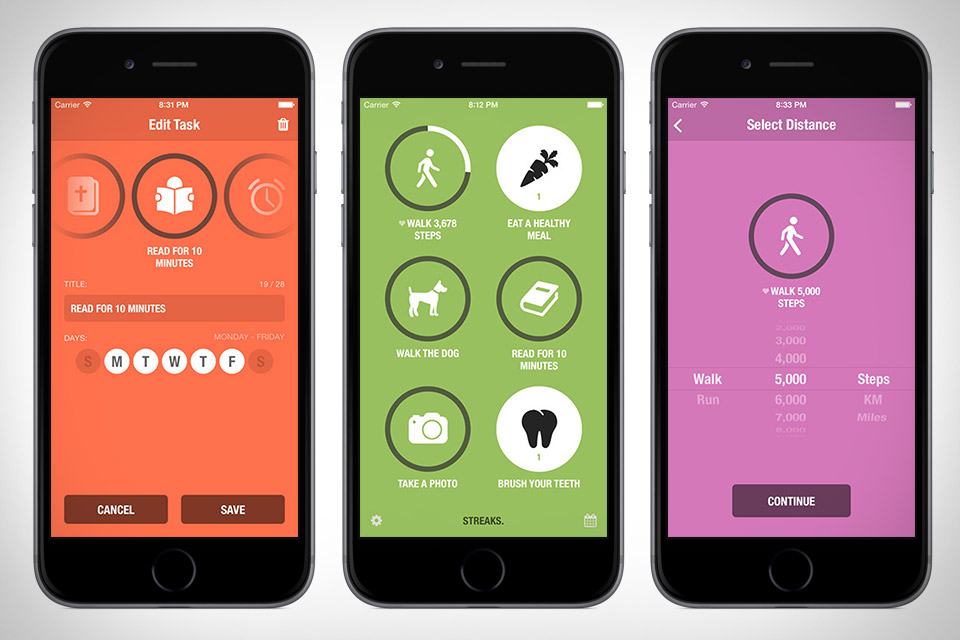 Streaks creates a circle for each habit you're tracking, and to check them off you need to hold your finger on the circle until it fills up. While this process can be fun because of how tactile it is, it also takes a lot longer than either Momentum's tapping approach, or Productive's swipe-to-complete.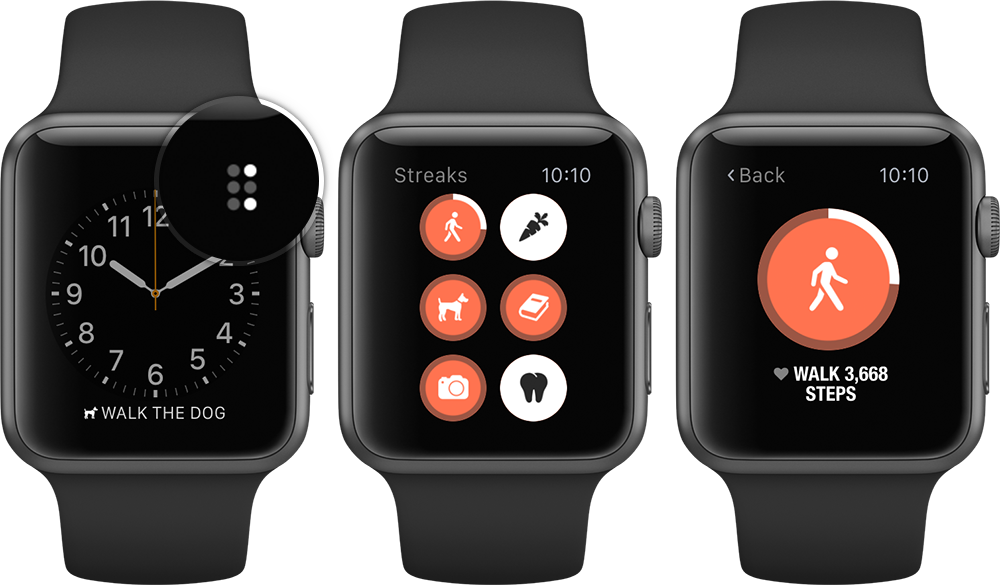 Streaks doesn't offer notes for habits, which both Momentum and Productive do, but it does have one cool feature for the Apple Watch that the others are missing: a complication. You can add a complication to your watch face to keep track of how many habits you have left to complete today. Tapping on the complication opens up Streaks on your watch so you can check off your habits. I'm all about shortcuts, so having a quick way to see how many habits are left for the day and open up my habit tracker is a real time saver.
Tracking workouts with Apple Watch
I find it a huge pain to fiddle with my phone during a workout. Whether I'm lifting weights, doing squats, or going for a run, I want to track my workouts with minimal effort. Being able to quickly tap my wrist to start and stop a workout is definitely an improvement over twisting to see my phone while it's holstered to my arm.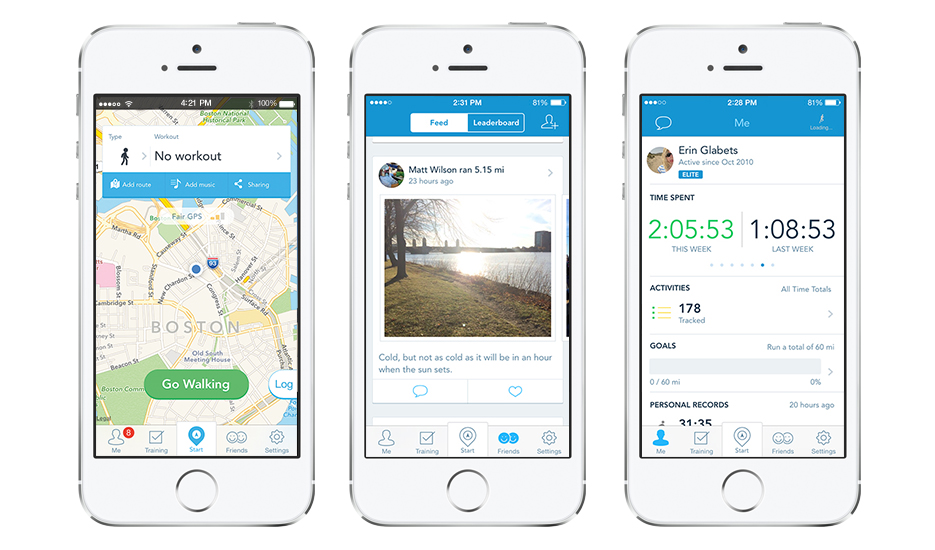 For running, walking, or other long-distance workouts, Runkeeper is my favourite app on the Apple Watch. A recent update for watchOS 2 made the Runkeeper watch app standalone—that means you can track a workout without even taking your phone along. This is huge. No more worrying about my phone falling out of my pocket or adjusting my armband while I run.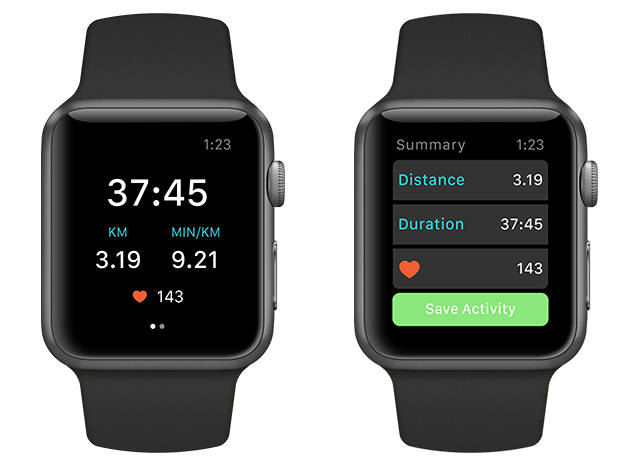 The Runkeeper watch app also taps into your heart rate while you exercise, so with a flick of your wrist you can check how hard your working alongside distance and time stats for your workout.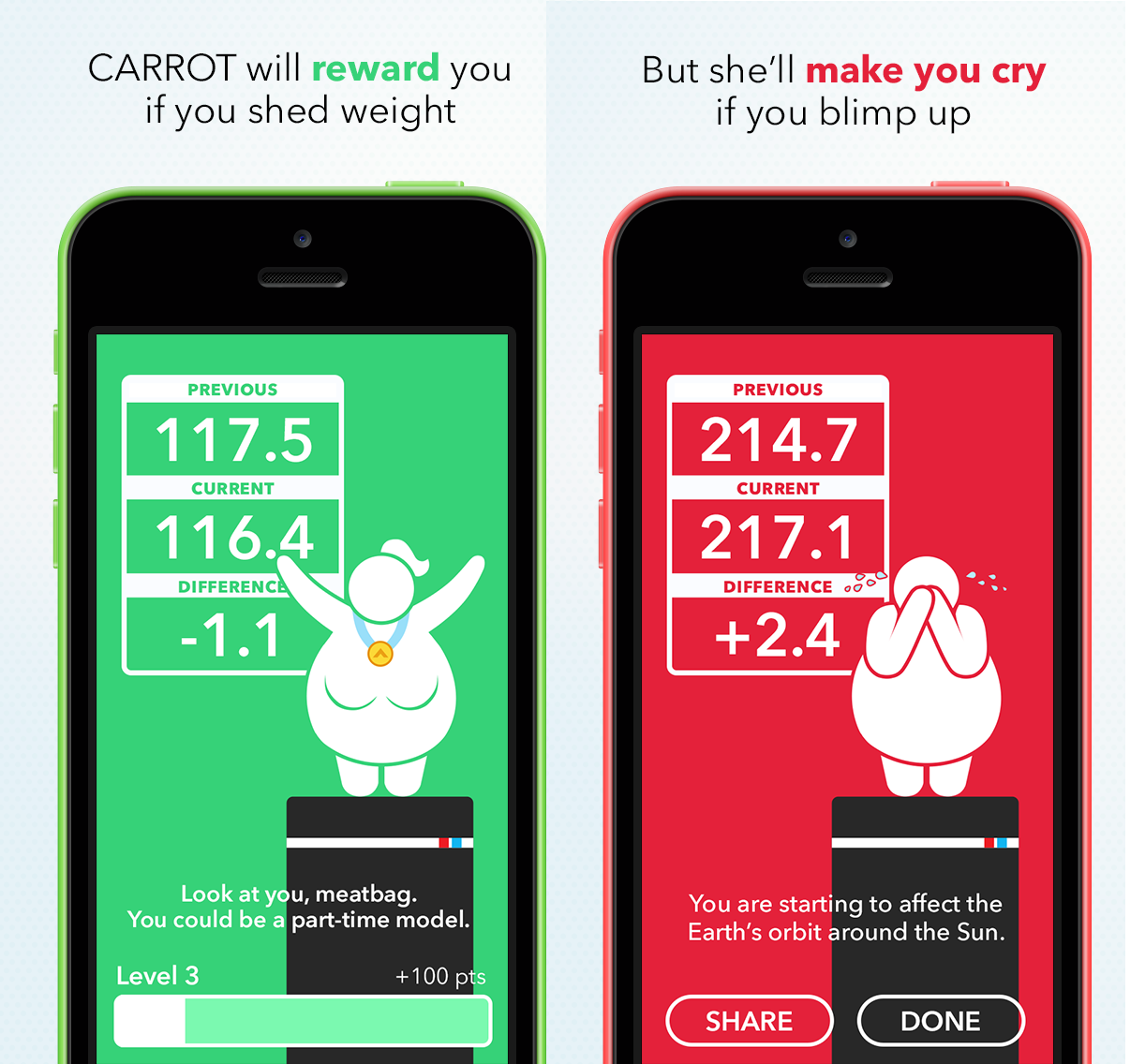 Like Lark, this app is full of personality. It won't chat with you, but it will bark insults at you. The range of CARROT apps (including weather, CARROT Fit, and an alarm) all play on this unique approach: CARROT is a hard-ass character that tells it like it is and won't accept excuses.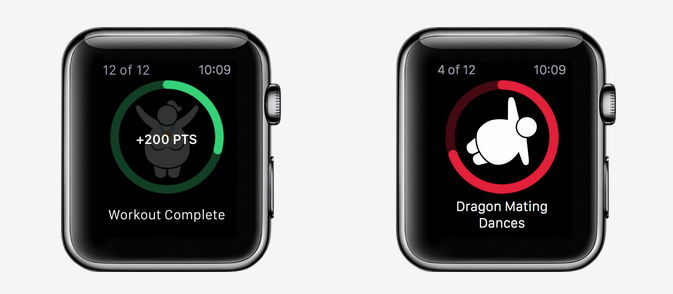 The CARROT Fit app has redesigned the classic 7-minute workout to add more CARROT-style personality. The app will guide you through the workout, as will the watch version.
---
There are plenty of apps I haven't included in this list that are worth looking into, but I've found these ones the most fun and useful on my Apple Watch so far. If you have a favourite Apple Watch app I missed, let us know on Twitter.
Want to get more from tracking your life than just numbers? Let Exist do the work of figuring out how you're really doing, and how your steps and sleep relate to the rest of your life. Check out Exist
Image credits: Apple Watch via CNET. Sleep++ via iDownloadBlog. Lark on iOS via MacStories and on Apple Watch via Yahoo! Lifestyle. MyFitnessPal on iOS via MyFitnessPal. CARROT Fit on Apple Watch via WatchAware and on iOS via Northern Virginia Magazine. Streaks on iOS via 406 Magazine and on Apple Watch via Streaks. Momentum on iOS via Momentum and on Apple Watch via Product Hunt. Productive on iOS via Netted and on Apple Watch via Productive. Runkeeper on iOS via Runkeeper and on Apple Watch via Runkeeper.