27 Apr 2017
By Belle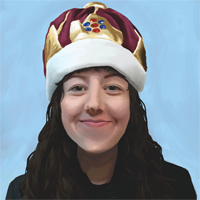 Sync your Apple Health sleep data to Exist!
Today I have some long-awaited good news to share. We've finally launched an integration with sleep data from Apple Health!
I'm excited to finally bring this much-requested feature to Exist for iOS. We previously postponed development of this integration due to issues with consistency and reliability of sleep data coming from iOS apps. While these issues are not as widespread now, and we've been able to work around some of them, we still recommend choosing an app that tracks both time asleep and time in bed for the best results.
The better quality your sleep data is, the more accurate Exist's analysis of your data will be.
Our recommendation is AutoSleep, an app which works with your iPhone or your Apple Watch to automatically track your sleep. It also has plenty of settings to help you train the app to your particular habits and track more accurate data. You can read an in-depth review of AutoSleep on MacStories to find out more about how this app works.
To get your sleep data into Exist, make sure the app you use is syncing to Apple's Health app. Then turn on the sleep sync setting in Exist for iOS. It looks like this: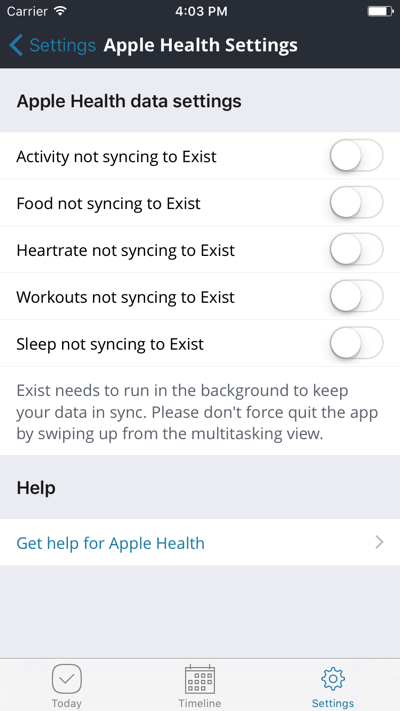 You'll be prompted to give Exist for iOS access to your sleep data. Once you've agreed to this, Exist will sync your last 30 days of data (if you have that much).
It should only take a few minutes for your sleep data to show up in Exist, but you may need to wait a week or more to get the most out of Exist's analysis, depending on how much other data you have synced to your account.
When you have enough data, you'll see correlations if Exist finds any between your sleep and other data, such as these: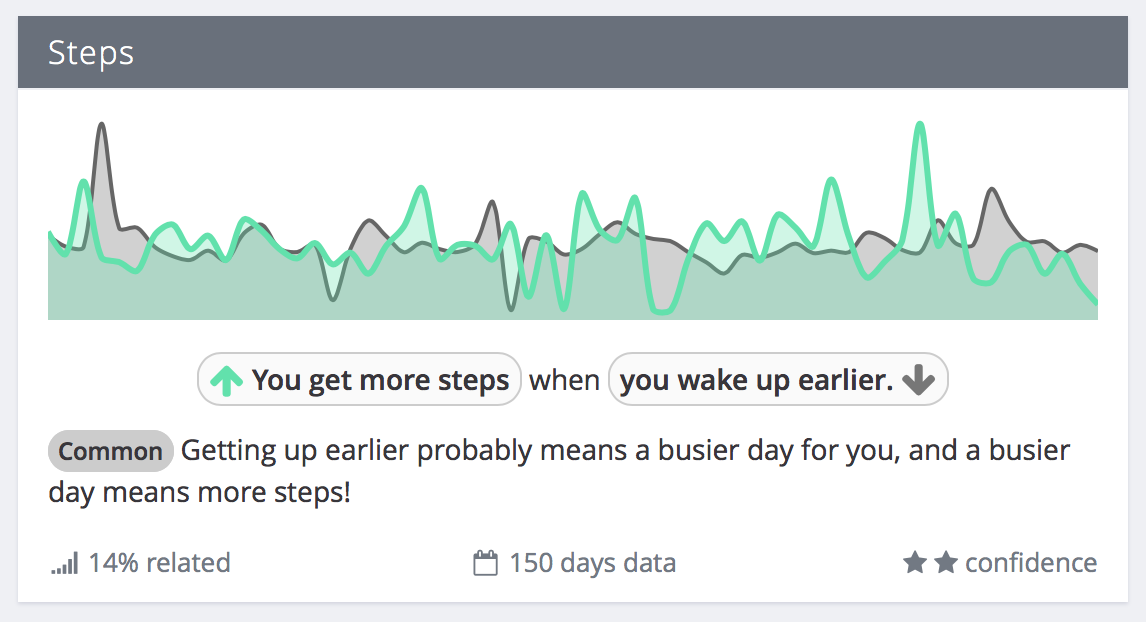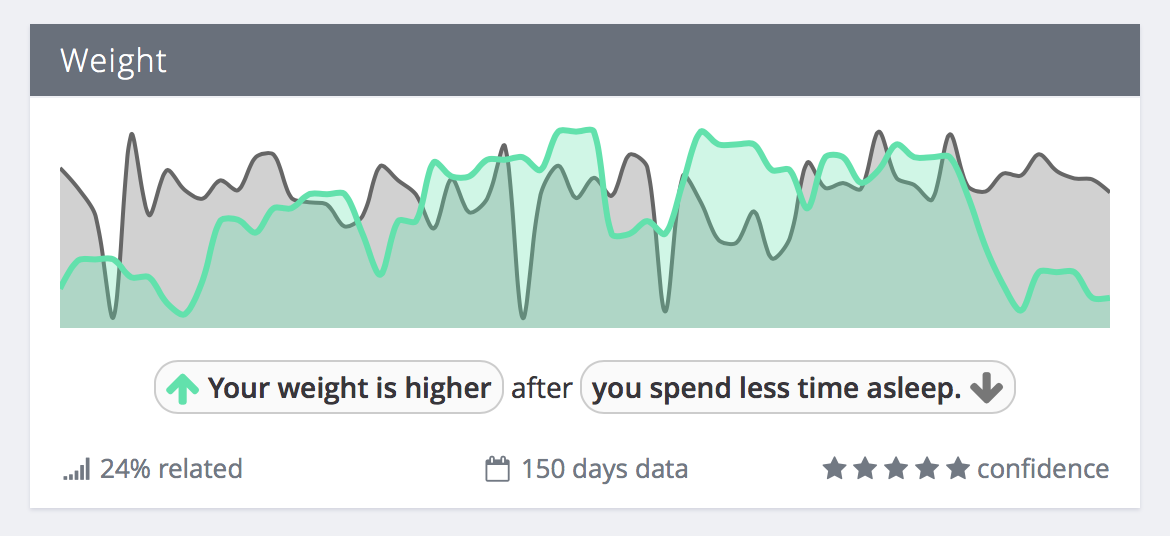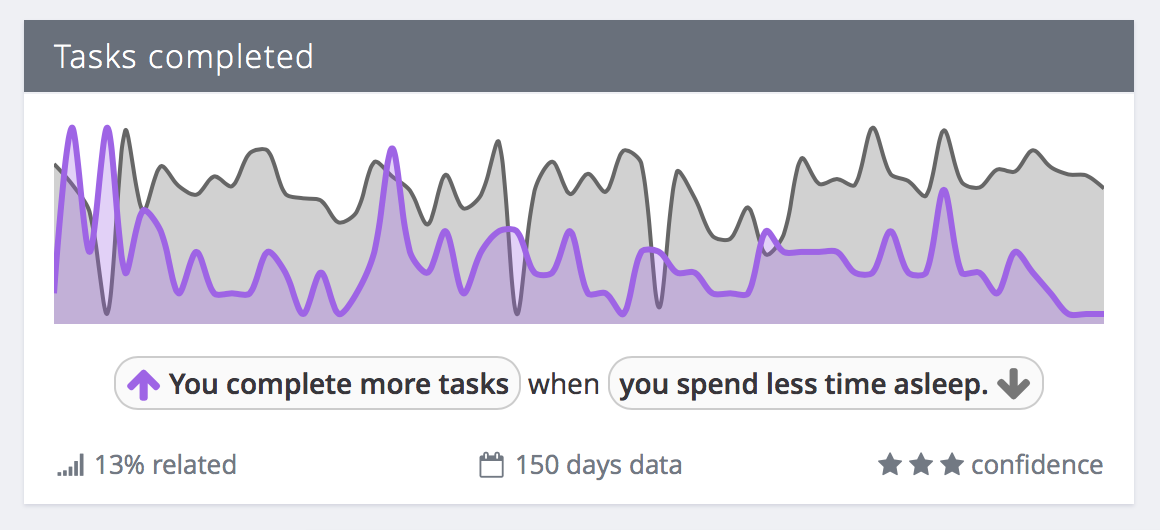 Exist will also show you how your sleep is trending over time, how much you sleep on average each day of the week, and how your data compares to other users: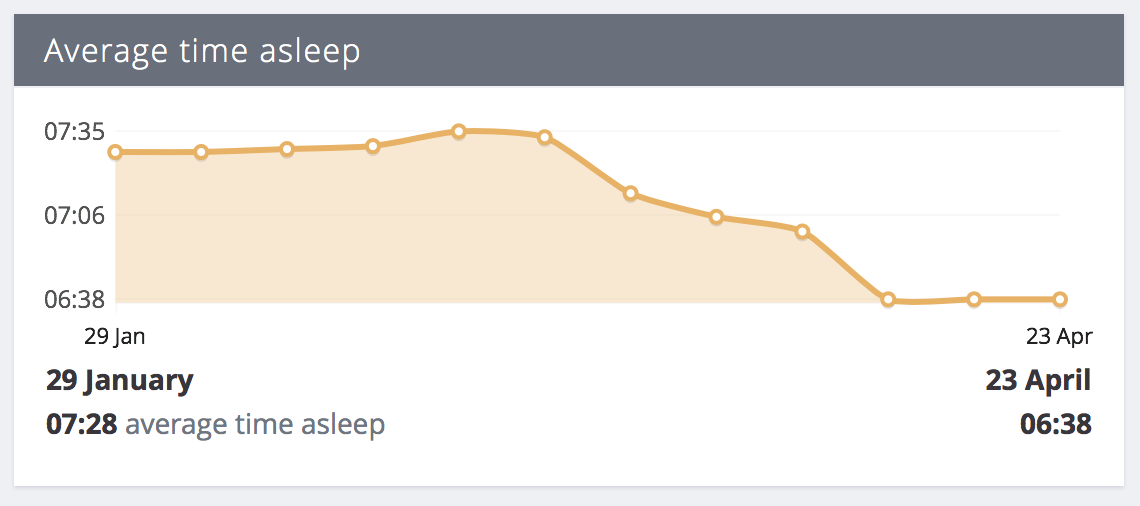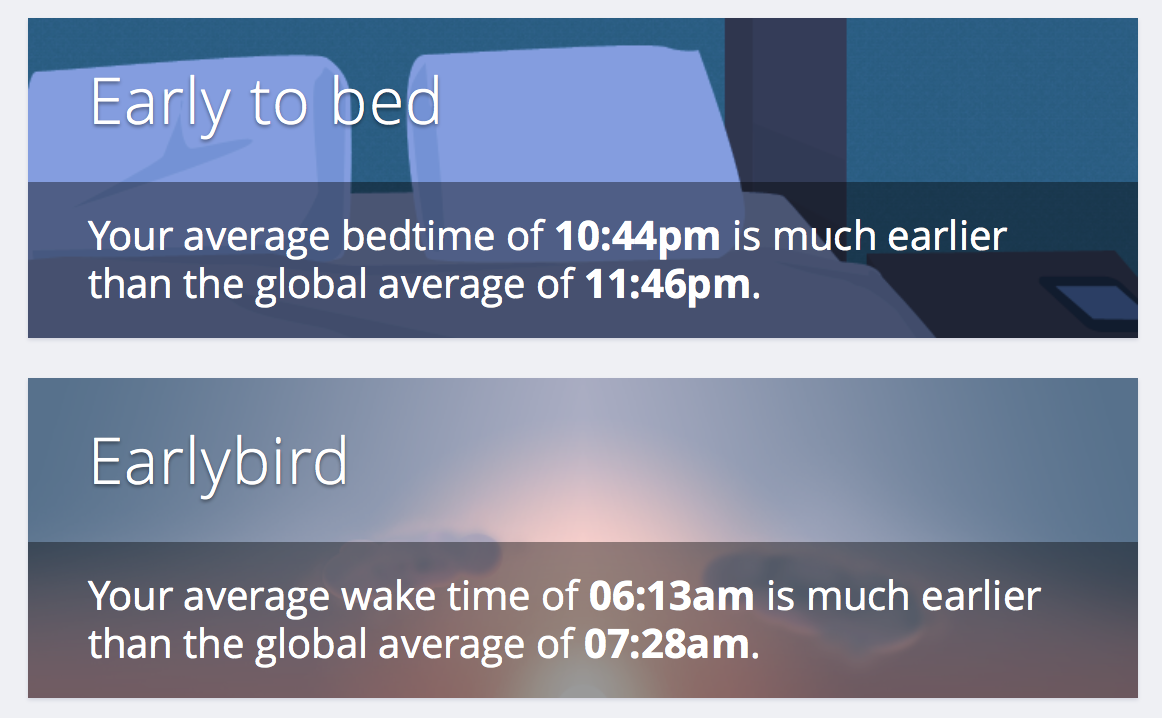 Now that this integration is done, check out our roadmap to see what we're working on next.