14 Jul 2014
By Belle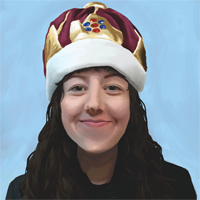 Movies, music, books and games: Apps to track your media
How many books have you read this month? How many do you read, on average in a year? How much time do you spend in front of the TV? What album did you listen to most last week?
Tracking the media you consume can be pretty fun. I've rounded up apps to track books, TV, games, music and movies, plus a few that track a bit of everything. Hopefully these will get you started if you're looking for a way to keep an eye on what you're reading, watching and listening to.
Books
Goodreads [Web, Android, iOS]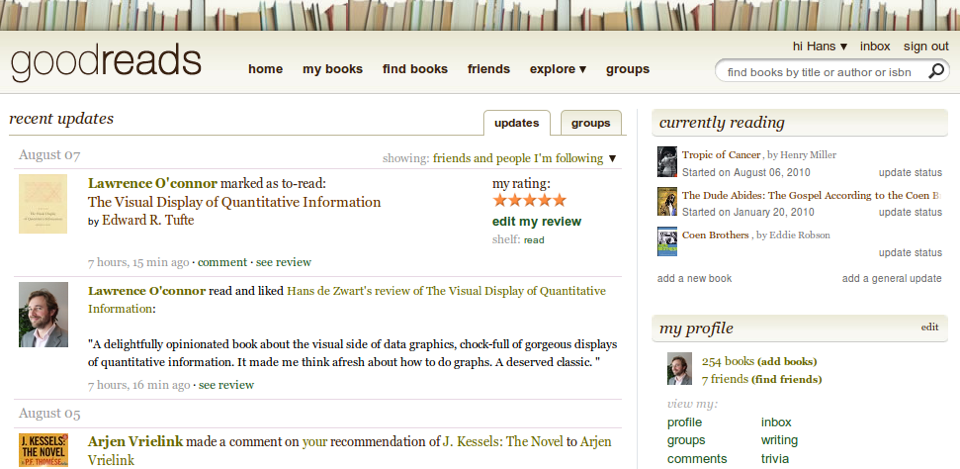 Goodreads helps you track which books you're reading, what you've read in the past and a wishlist of books to read in the future. You can leave or read reviews, follow your friends, set a reading challenge for the year and browse quotes, polls and quizzes. You can also get recommendations for new books to read based on what you've read before, which is handy.
If Goodreads isn't your thing, a couple of alternatives with similar social reading angles are LibraryThing and Readernaut.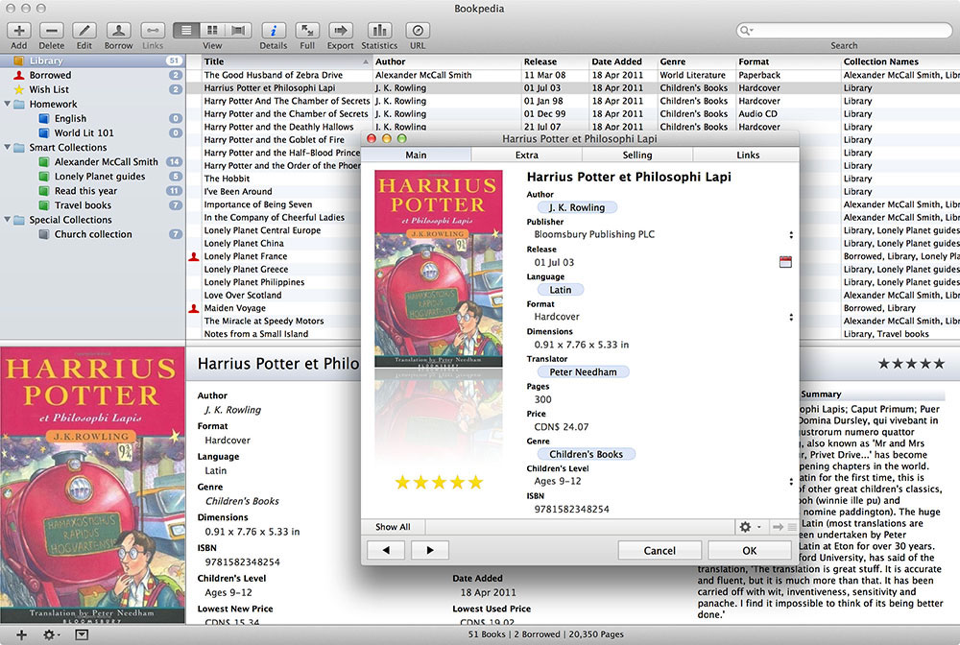 For a less social, more data-focused approach to book tracking, you can try Bookpedia. It's a Mac app that lets you add books by searching or scanning their barcodes, keep track of what you own, what you've loaned out and a wishlist of books you want to read. You can add reviews and organise your books into collections.
TV and movies
tvtag [Web, iOS, Android]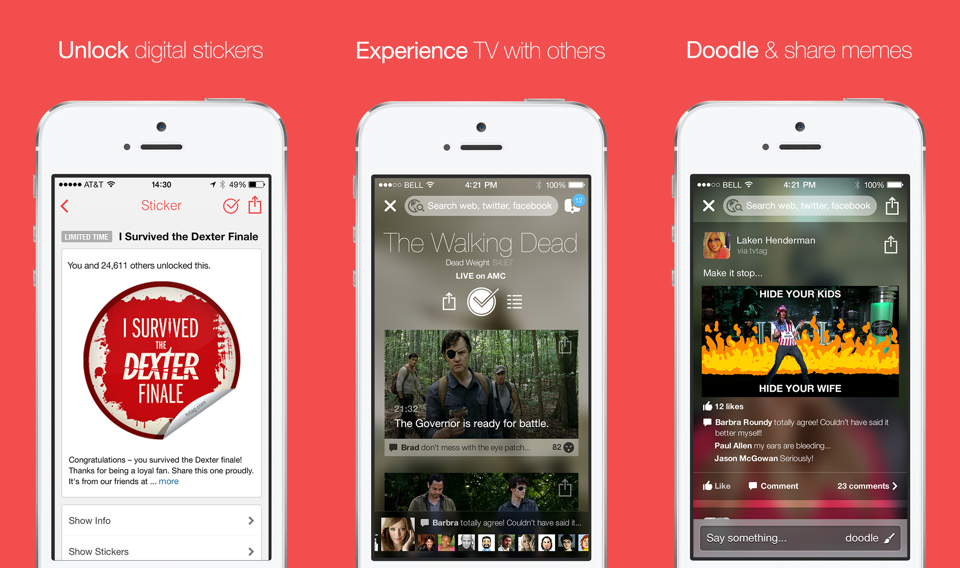 Tvtag was previously branded as GetGlue and was a social network for checking in (a la Foursquare) to movies, TV shows, books, topics and even wines. After a recent rebrand to tvtag, it's now focused solely on movies and TV. If you're looking for a social way to keep track of what shows and movies you watch, this one is available on the web and for iOS and Android.
Trakt [Web, iOS, Android]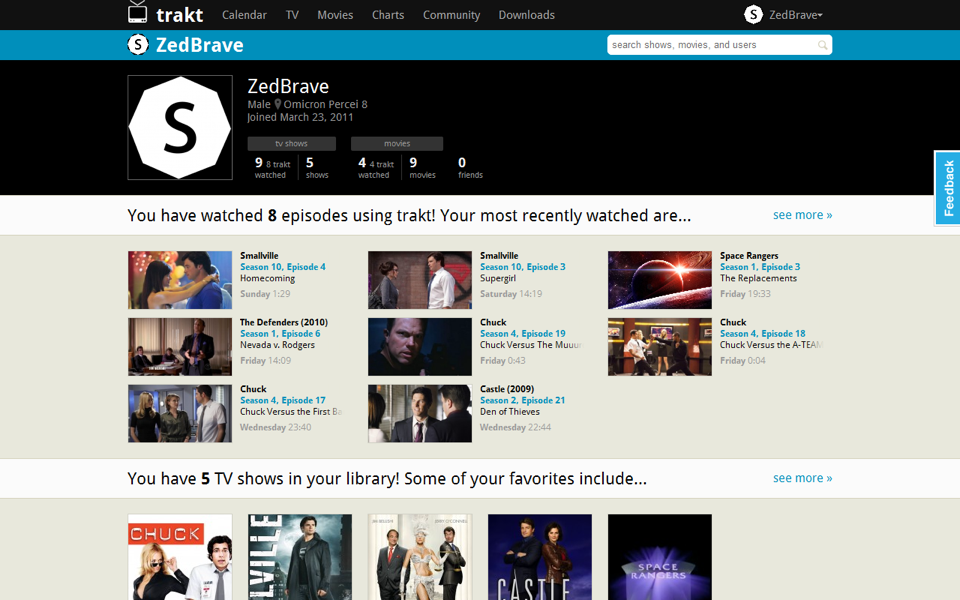 Probably the most fully-featured service to track TV and movies is Trakt. With a Trakt account you can connect to services like Popcorn Time, Apple TV and Plex to automatically track what you watch. You can also choose from a whole stack of third-party apps for iOS, Android and Windows Phone to manually track what you're watching.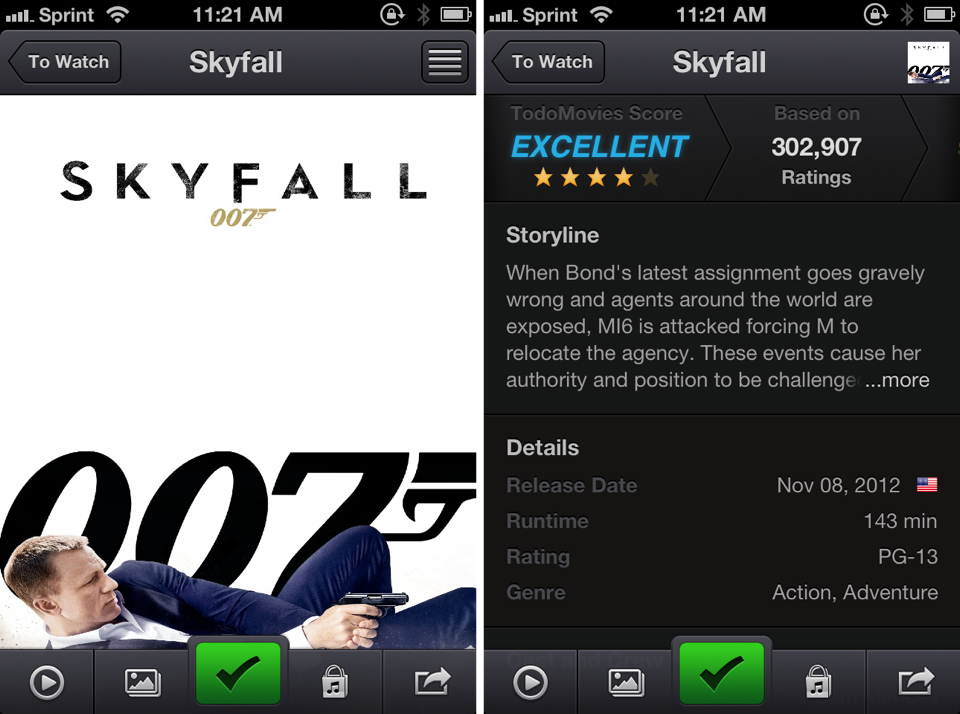 TodoMovies is a simple todo list of movies you want to watch, with a discovery section built-in to help you keep up with new releases. If you don't want to get a separate app for this, you can also create a Watchlist on IMDB to keep track of movies and TV shows you want to watch.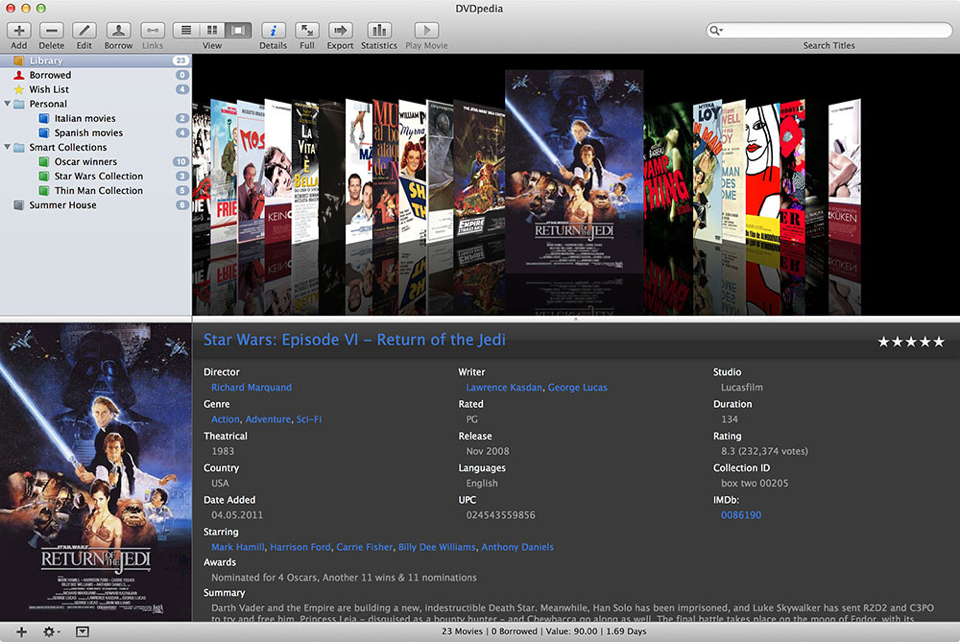 For movie cataloguing, DVDpedia is essentially Bookpedia with a different focus. It's made by the same company and syncs to their iOS version, Pocketpedia (listed in the last section of this post). I'm unclear as to whether you can track TV shows or not, but the focus is definitely on movie tracking.
Music
last.fm [Web, iOS, Android]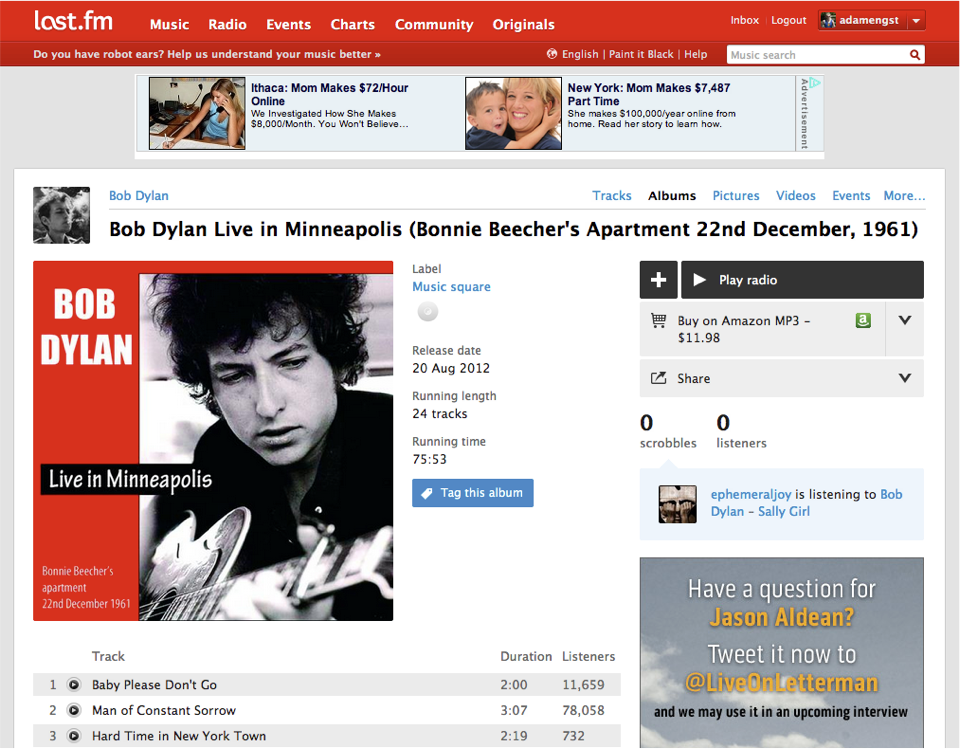 Last.fm pulls together lots of interesting stats about your listening history, including which artists you listen to most often, who you've recently listened to, and which tracks you play the most. It also recommends artists you might like and offers lots of ways to discover new music—explore by tag, related artists or what your friends are listening to. You can also connect most music services like Spotify, iTunes and Rdio to your last.fm account to track what you listen to (and get that data into Exist!)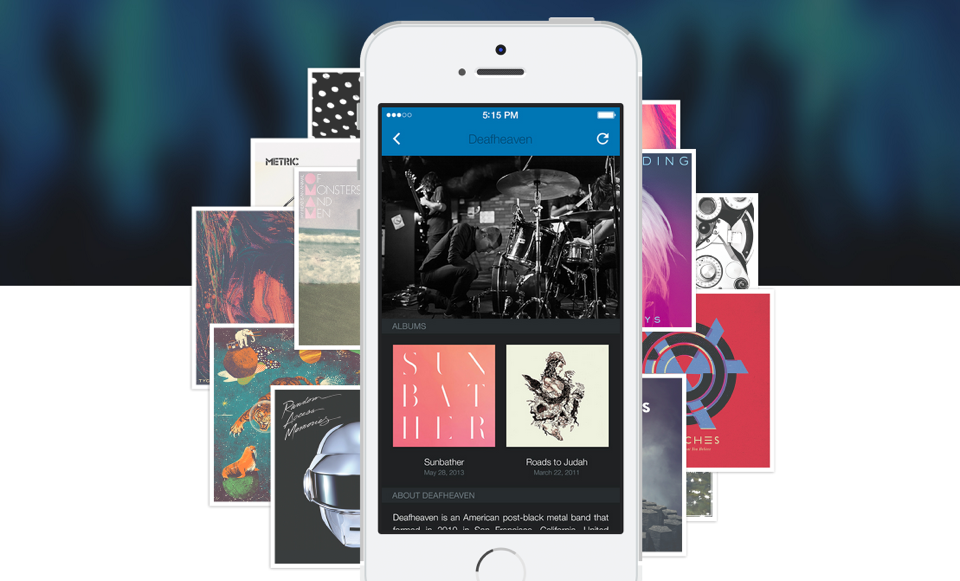 Listenlist is a bit like TodoMovies for music. It's a simple iPhone app that lets you create a todo list of music you want to buy or listen to later. If you just want to keep track of new discoveries, this app could do the trick.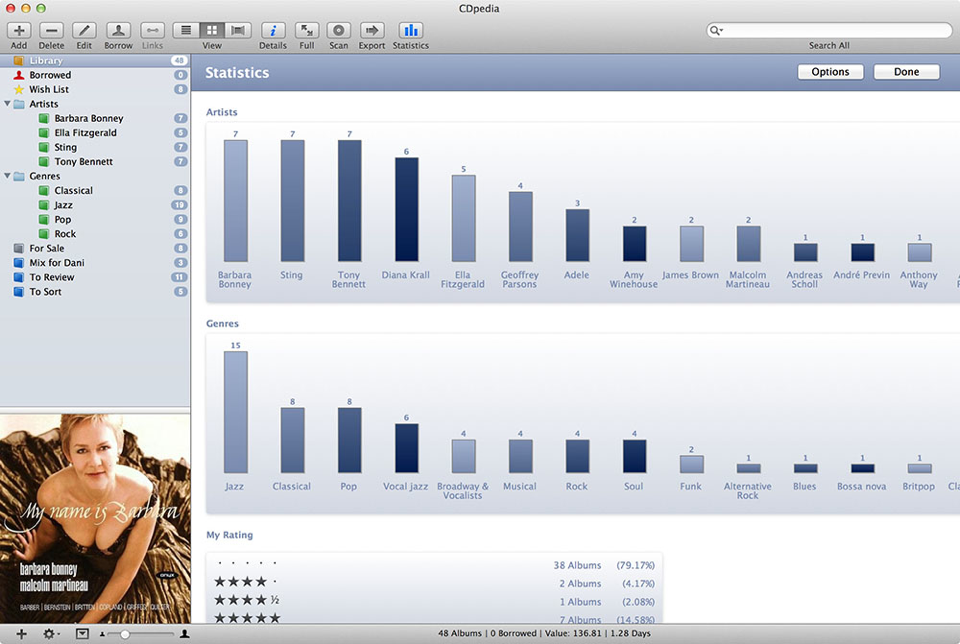 Another -pedia product. This works just like Bookpedia and DVDpedia, but obviously it's for CDs instead.
Games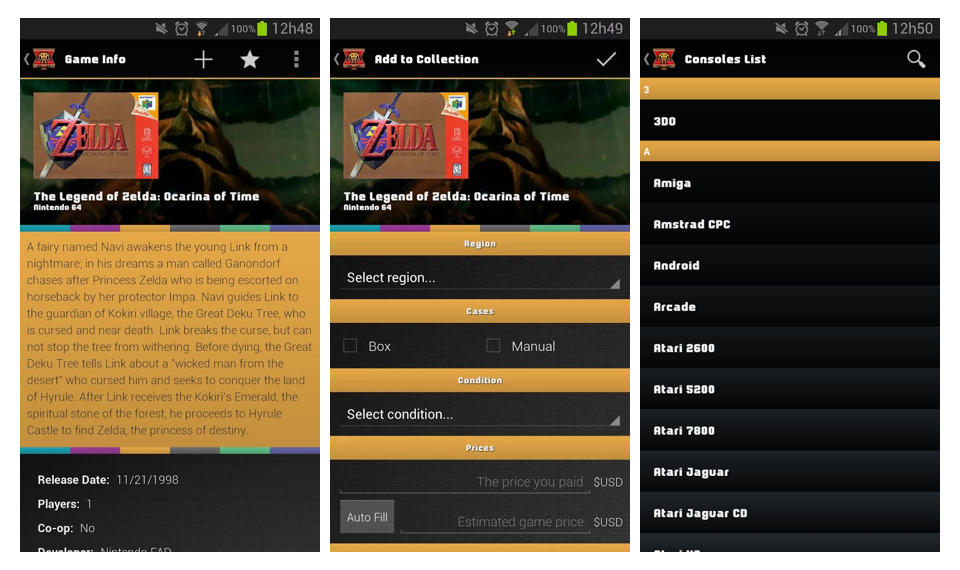 Game Keeper is an Android app for keeping track of games across multiple platforms, including retro games. It has an export feature so you can always take your data with you (something we're keen on). You can also manually add anything that doesn't exist in the database, so you're not limited to the app's catalogue.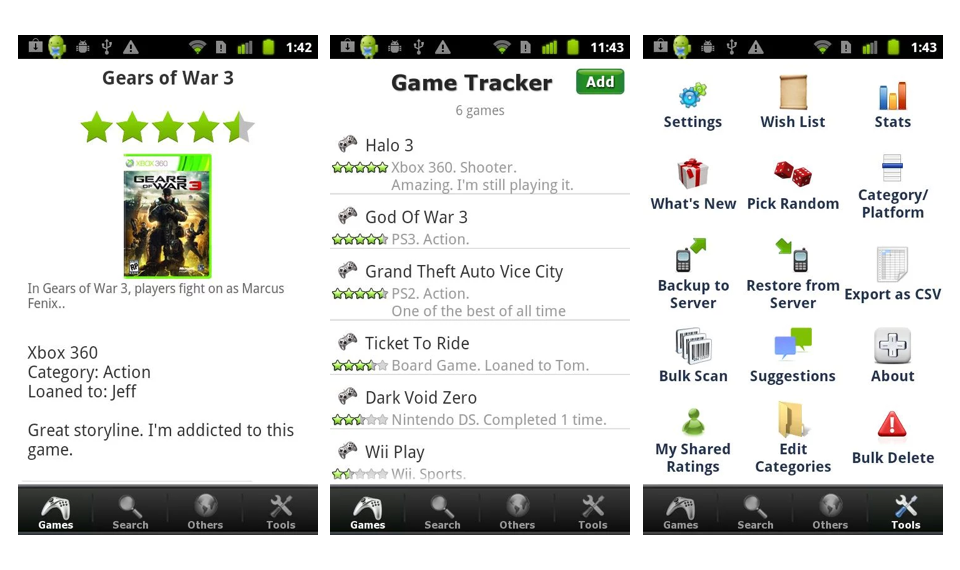 Video Game Tracker Pro is quite similar to Game Keeper. It's an Android app to help you keep track of the games you own, but it also lets you add ratings and notes to each game listing. You can share your ratings and read reviews by other users, and there are a couple of different export options.
You can keep track of board games as well as video and computer games, and there's a bulk barcode scanner feature so you can quickly scan all of the games you own.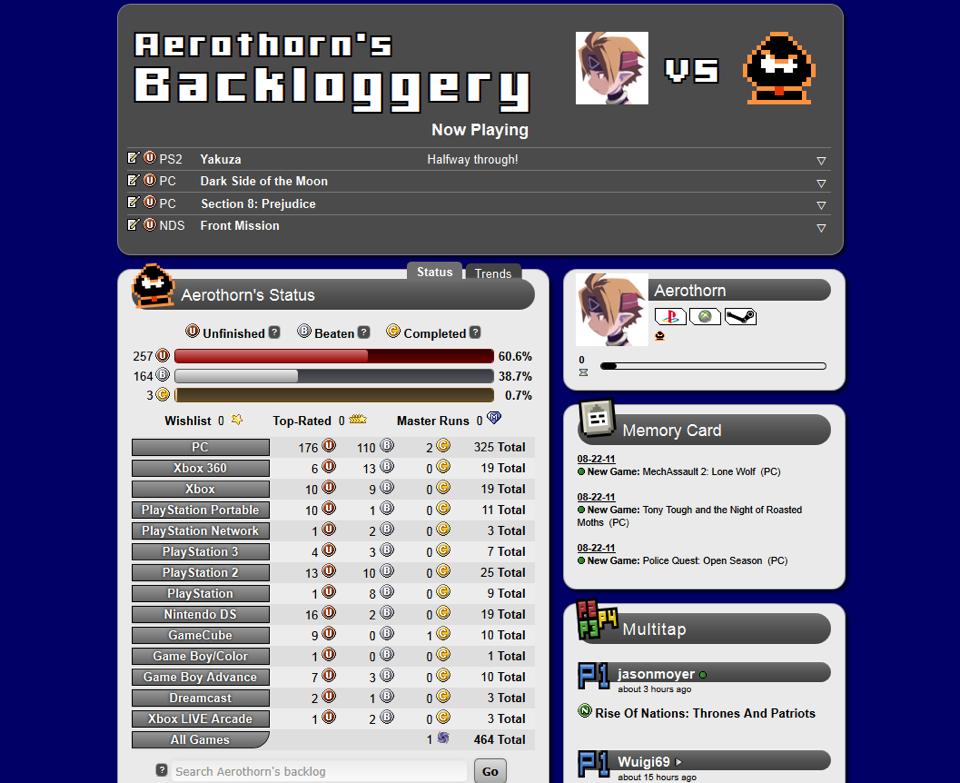 A web-based option for tracking your games is The Backloggery. The focus for The Backloggery is to help you get through your backlog of unplayed games. It helps you keep track of which games you own and whether they're completed or unfinished. You can also get some cool stats about the types of games you own and play, as you can see in the screenshot above.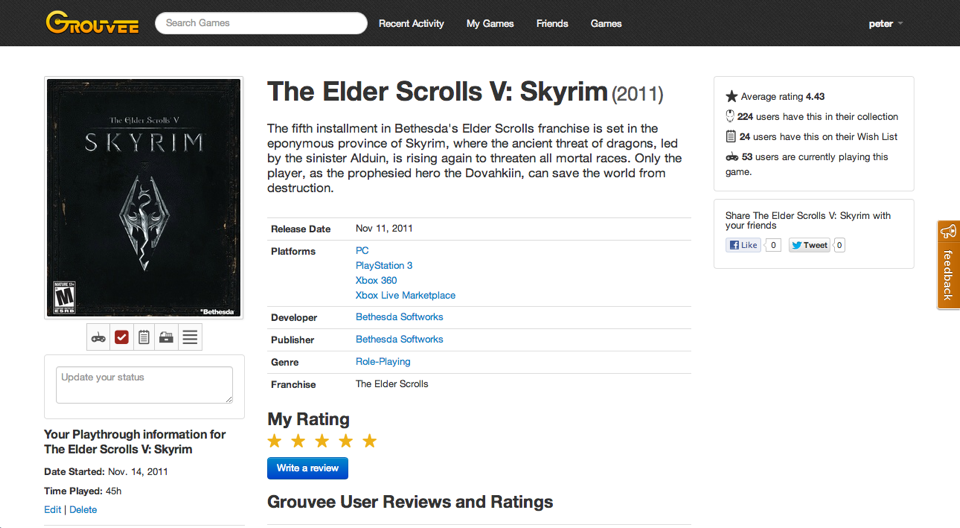 Grouvee is another web option, though it includes social features like ratings, reviews and social sharing. You can categorise your games on Grouvee into different shelves; the defaults are Played, Unplayed, Backlog and Wishlist, but you can create your own as well. If you're a Steam user, you can import your Steam library to Grouvee, making it quick and easy to get started with a Grouvee collection.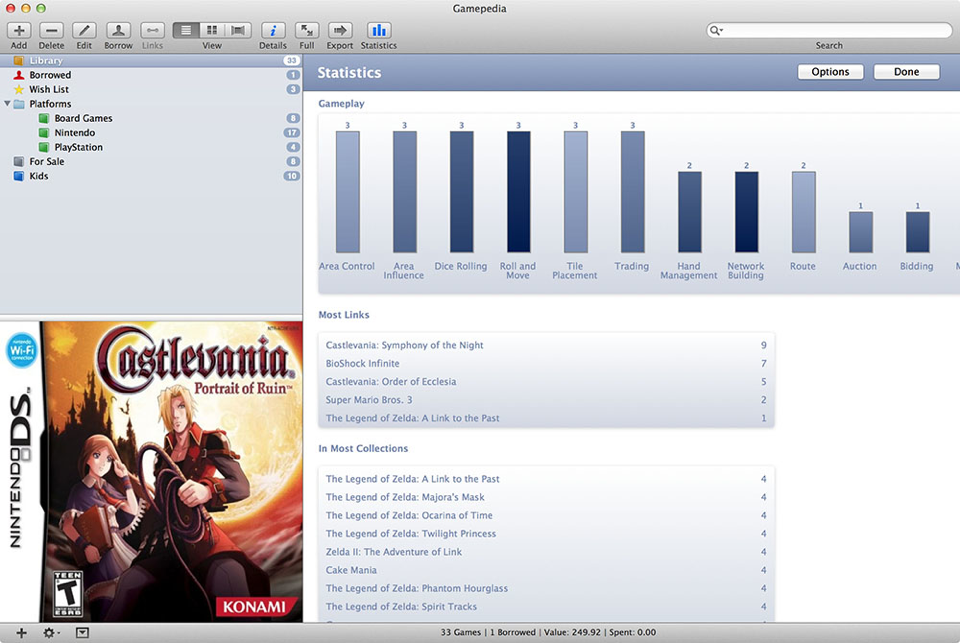 And for your Mac, of course there's a -pedia option: Gamepedia. If you prefer a desktop app and you're more into cataloguing what you own than rating and sharing reviews, this could be a better option.
Multi-purpose media tracking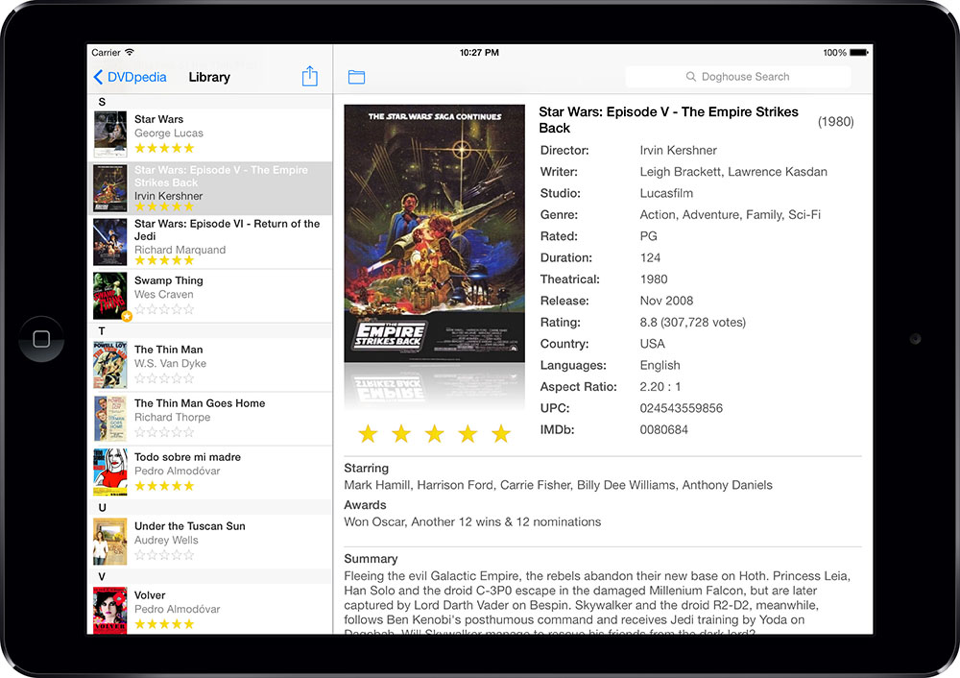 The makers of Bookpedia, CDpedia, Gamepedia and DVDpedia created an all-encompassing iOS companion called Pocketpedia. The app can sync to any of their other Mac apps mentioned here, so you can take all of your collections with you. There's a built-in database built specifically for the app, and a barcode scanner to help you get your items into Pocketpedia.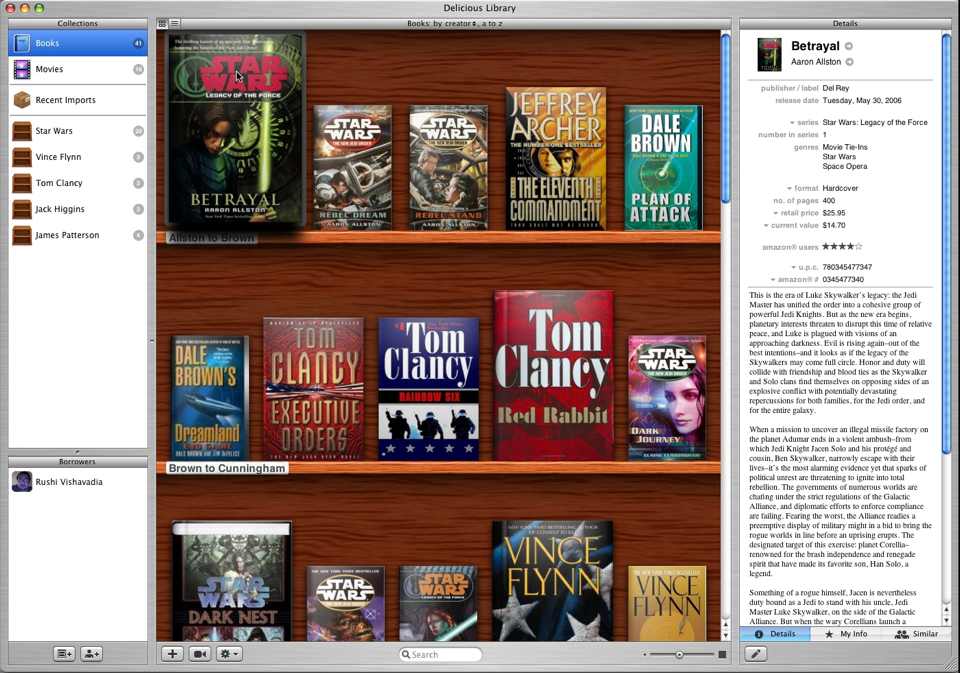 For cataloguing pretty much everything you own, Delicious Library 3 is available for Mac. It covers books, games, music and movies, includes a wishlist, options to rate items and gives you recommendations for media you might like. It also includes charts to show you what types of media your library is made up of and how much it's worth overall. Although it's a Mac app, you can still add items by barcode using your Mac's camera to scan them.
Libib [iOS, Android, Web]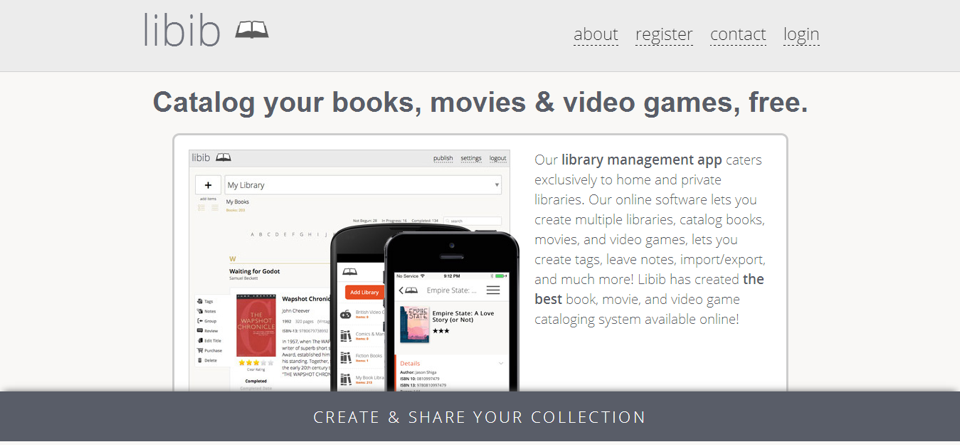 Libib is another app focused on cataloguing items you own. It cover books, movies, music and games. With the Android and iOS apps, you can scan the barcodes of your items, or you can easy search for them by name or ISBN/UPC. Libib offers importing from other libraries and exporting your Libib data to a CSV file, and it has social features for sharing reviews and discussing items. You can also see stats about how many items you've reviewed, how many books you've read, or how many new items you've added to your library.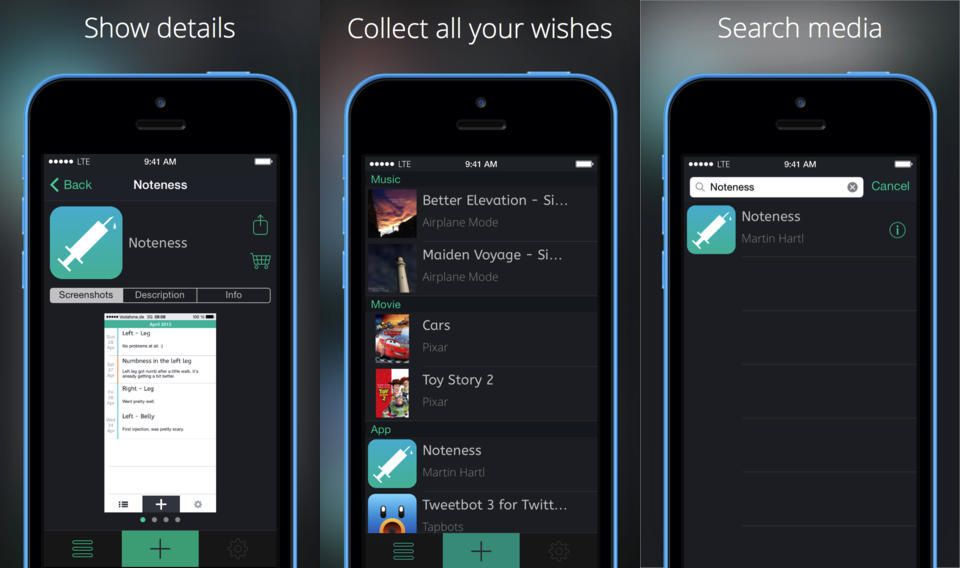 For those who buy media from the iTunes store, Mentio is a great iOS app for keeping track of your wishlist. You can add apps, music, movies, TV shows and books that are available to purchase in iTunes and jump directly from items on your wishlist to purchase them in the iTunes Store.
Did I miss your favourite media-tracking app? Let me know on Twitter or Facebook.
---
Exist helps you make sense of your data and understand your life. Sign up here.
---
Image credits: Βethan, TidBits, Augmented Vision, Grouvee on AngelList, Cult of Mac, Literary Ames, Rushi's Ramblings, The Next Web, Sinnlos TV, MacStories, Listenlist