24 Nov 2021
By Josh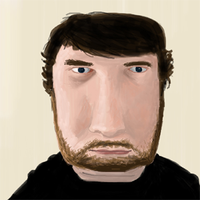 Removing the Facebook integration
Unfortunately, changes in Facebook's terms of use mean we can no longer provide our Facebook integration, and we've had to remove it.
This is the second time this process has happened to us — the first was with Instagram, which coincidentally is also a Facebook (well, now "Meta") product. After Facebook bought Instagram, they started taking steps to limit how users could make use of their own data programmatically. Eventually, after making it harder and harder to get access, they removed entirely both the ability to see how many likes and comments your post has received, and their permission for apps to access any Instagram data for personal profiles. And now almost the same thing has happened again with Facebook.
Facebook has dramatically tightened its rules around "valid uses" for programmatic access of user data. There are only a few quite specific reasons we're allowed to access your posts, and "personal analytics" doesn't count, so our access has been removed. This follows earlier changes on their part to make it harder to give apps permission at all — previously users had to reconnect our Facebook integration every three months, the only integration of ours that required this ongoing confirmation.
Personally, I don't like where this seems to be heading. Big companies who have come under fire for neglecting user privacy, such as Facebook and Google, have begun a trend of tightening access to user data for third parties. This feels like no more than "privacy theatre", meant to reassure users that they "take your privacy seriously", as the most egregious abusers of private Facebook data for nefarious purposes has been... Facebook. Tightening their hold on user data doesn't really make you safer when the abuse is coming from inside the house.